Joss Whedon's 'Cabin in the Woods' Trailer: Mind-Blowing Fun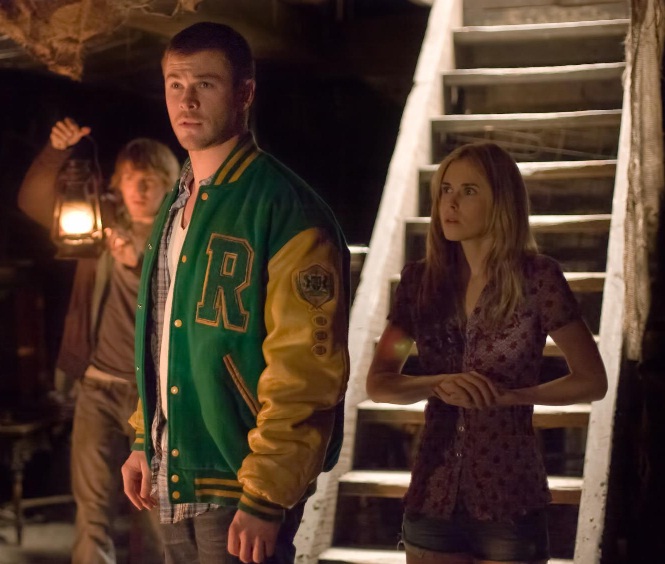 There has been a lot of apprehension regarding all of the The Cabin in the Woods' promotional material. After watching the first trailer, many believed that the film had been spoiled for them, as it seems that a whole lot of secrets are given away. The new trailer for the film, which you can watch below, follows in the step of its predecessor: many who watch will be appalled at how much is revealed in the brief, minute-long mash-up of scenes from the film.
But rest assured, as nothing is spoiled. Our movies editor
Matt Patches
, who saw (and loved) the film, insists that nothing is spoiled by either preview, and that the "You think you know the story" tagline rings true: you don't. The only thing truly revealed by the trailer?
Something
fishy is going on
.
The great
Joss Whedon
(
The Avengers
) teamed with the sensational
Drew Goddard
(
LOST
) to write the intriguing, twisted and invigorating script behind Goddard's directorial debut. Star
Chris Hemsworth
leads the picture perfect team of unsuspecting horror movie youths into the treacherous danger zone that is the Cabin in the Woods, with mysterious figures
Bradley Whitford
and
Richard Jenkins
involved in some doubtlessly villainous capacity.
Do not fear the trailer: it stands only to excite, not to spoil anything!
The Cabin in the Woods
opens April 13.
Source: Fearnet