Katy Perry and Katy Perry Duet in 'Part of Me' — POSTER

The bedroom mirror. It can be a singing partner, a theatrical audience, a therapist, and a best friend. Katy Perry might have started out relying on her reflection for voice tips, but this partnership has launched her to unbelievable fame. The singer is pictured below in the finally complete poster for her upcoming 3D concert movie, Katy Perry: Part of Me.
As you can see in the poster, the film will tell the story of Perry's ascension to the spotlight, winning countless fans, endless glory, and cerulean follicles. The magical world of the movie might be more evident in the the first trailer, but there's something truly heartfelt about the image of a young girl performing, with explosive dreams, in the privacy of her own room. It's something to which everyone can relate, in one way or another. Maybe Part of Me will teach the world to embrace its dreams a little bit more.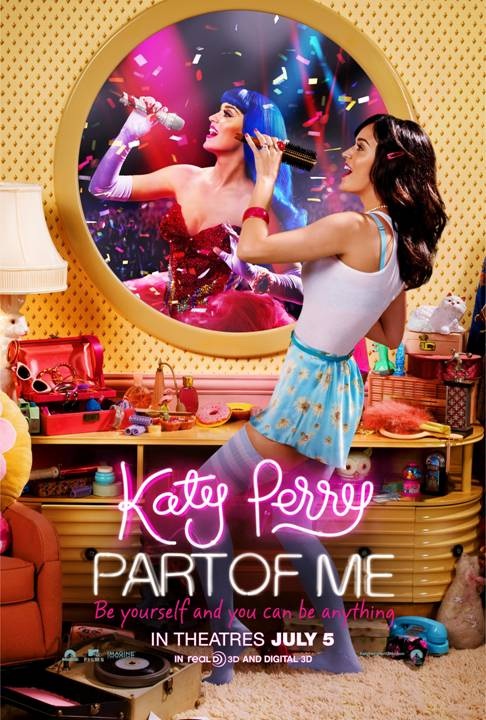 More:
Katy Perry 3D Trailer: Boobs, Fireworks and… Headgear?
Listen To Katy Perry's New Single "Part of Me"