Kenneth Branagh Portrays a Legend in 'My Week with Marilyn'
Don't sweat it, Kenneth Branagh. It's only Laurence Olivier you're playing—arguably one of the greatest acting talents mankind has ever seen. No sweat.
Below, Branagh exemplifies a sophisticated behavior to insight shudders, as he portrays Olivier in My Week with Marilyn, a creative take on the life of Marilyn Monroe. THe biopic film that looks at famed personality (as portrayed by Michelle Williams) through the point of view of Colin Clark (Eddie Redmayne), a British writer and Monroe's escort for a week in 1956, while her husband, Arthur Miller (Dougray Scott), was out of the country. The film will illustrate the highs and lows of Marilyn's lifestyle and mentality, depicting her in a uniquely realistic fashion.
Here's your first look at Branagh!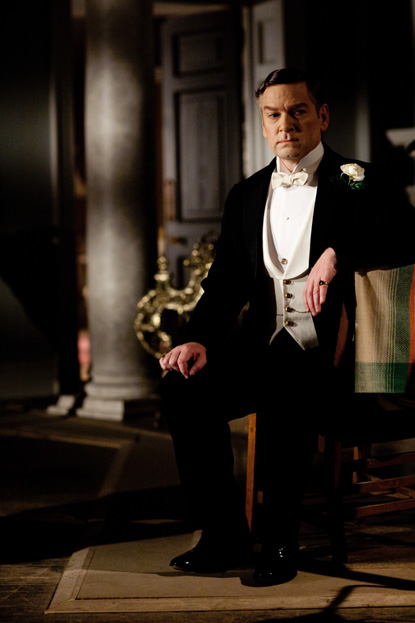 Source: Empire Online