Kid Tested, Critic Approved: The Blueprint for Great Family Film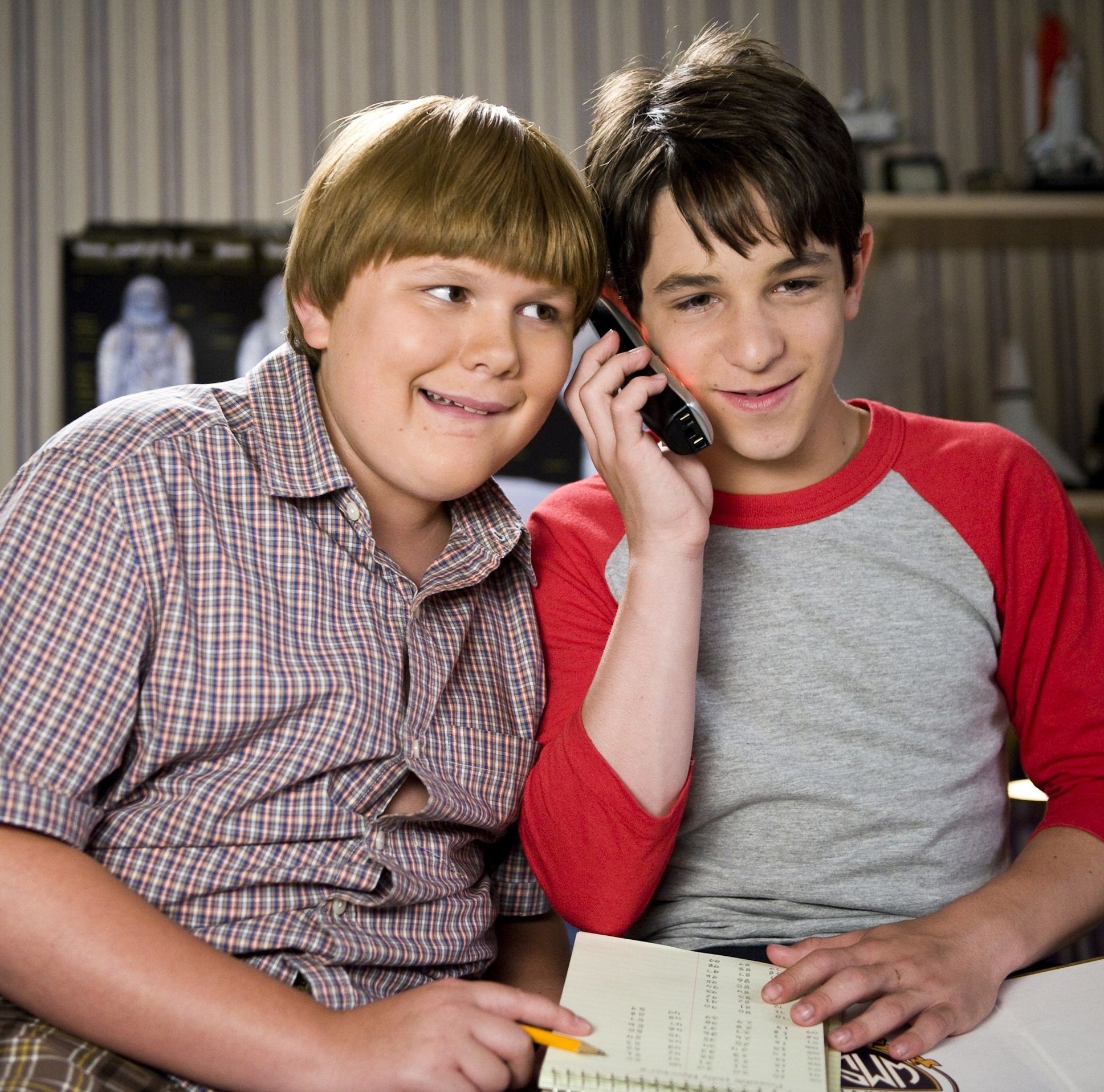 One of the pitfalls of being a purportedly grownup film critic is that you are sometimes assigned the likes of Beverly Hills Chihuahua or Journey 2: The Mysterious Island. These films seem immune to criticism, as most people will dismiss all their problems with a flippant, "Well, it's a kid's movie." But does a film's target audience automatically absolve it of all faults? This dubious safety net overlooks the fact that when these movies make it to the video store, they are nestled under the "Family" section, not one labeled, "Kids."
The best family films don't rest on laurels, don't cater exclusively to those still in OshKosh. Is it simply nostalgia that keeps us revisiting our favorite movies from our formative years? With the exception of the occasional return to the Space Jam universe, the answer is no. The great family films, the ones that stand the test of time, are the ones that strive for more than pre-school pandering. These classics, and some modern fare already flirting with classic status, are built upon solid fundamentals of filmmaking that represent a shared DNA. Here's a look at those components and some of the phenomenal family fare composed of them.
Play To The Adults Too
It's absurdly obvious to state that adults and children have wildly different conceptions of what is funny; that is unless Adam Sandler is involved. The main reason taking the kids to the movies on a Saturday afternoon is often such a chore is that the parents suffer through fart jokes and otherwise kid-centric humor with nothing to make themselves laugh. Great family films find a way to insert jokes that will fly gracefully over the heads of the tykes in the crowd and strike the funny bones of mom and dad. Cloudy with a Chance of Meatballs makes jokes about the cinematic proclivities of Roland Emmerich, Sky High references Tolstoy, and the Genie in Disney's Aladdin lampoons everyone from Jack Nicholson to Peter Lorre. Heck, Who Framed Roger Rabbit, a movie I watched repeatedly as a kid, is a film noir about an alcoholic private eye solving a murder incited by infidelity… with cartoon characters.
Well-Drawn Characters
As in simply well-animated? Not in this instance. The best family films give us characters that linger in our consciousness for years, and not just because they're talking animals or the products of motion-capture. We need characters that are as empathetic as they are silly, as likable as they are loud. Buddy from Elf may strike us as goofy because he doesn't understand things like escalators and revolving doors, but his naivety also translates to an unflappable optimism about the inherent goodness is all people. It's genuine, it's sweet, and it moves us.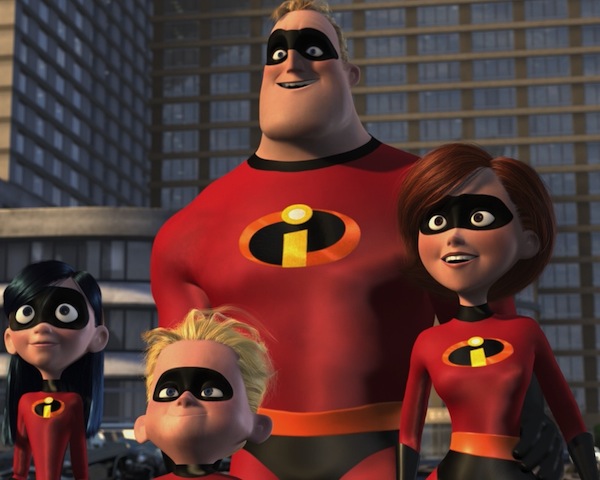 Pixar is able to create hopelessly adorable characters who don't even speak. Wall-E's big eyes and electronic mumbles enthrall the kiddies, but the joy he takes in simple, often ignored objects is warming for the kid-at-heart adults in the theater.
Adventure Time
The element of adventure is vital to several genres, but crafting spectacle that will be appropriate for children while also thrilling adults is the daunting task faced by many family films. Pixar's The Incredibles does precisely this, using superhero aesthetics that establish real stakes without copious amounts of blood. How to Train Your Dragon's flight sequences are another great example, as is the silly, but odyssey-like journey of Pee-Wee's Big Adventure. One need only look at Disney's live-action family films of yesteryear to see how important the adventure component can be. Seeing the giant squid take on the Nautilus in their version of 20,000 Leagues Under the Sea made Jules Verne wonderfully accessible for kids, even if they had no idea they were subtly being educated in classic literature.
Timeless Themes
Why did so many of the early animated Disney films begin with the opening of a giant, ornate book? True, it could be credited to the fact that many were based on classic fairy tales, but also it's because family films more than any other genre are about the importance of telling stories. The best family films understand the principle of storytelling as a form of cultural heritage. These are stories that communicate timeless themes that allow for the films themselves to stand the test of time. E.T. is not just about a boy and his alien, it's about the anguish and loneliness of a child dealing with the divorce of his parents.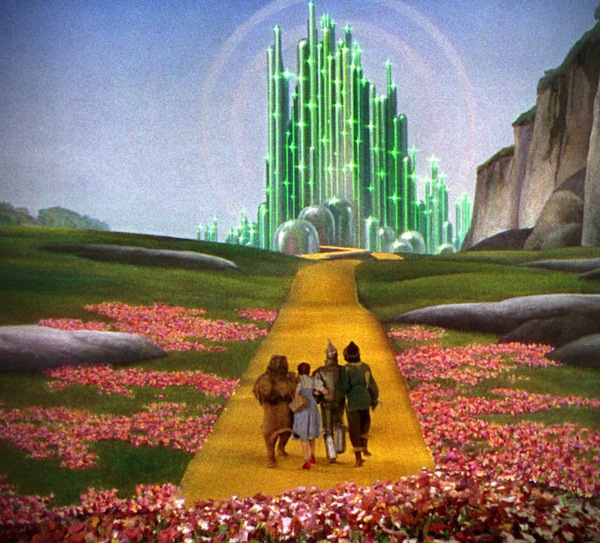 Willy Wonka and the Chocolate Factory still dazzles children today, as well as adults, because it's an underdog story that espouses the rewards of ethics. The Sandlot uses the great American pastime to illustrate the importance and impact of childhood friendships.
Memorable Visuals
Strong stories are at the heart of these great family films, but they are films, requiring memorable visuals to function. The first thing most people think of when recalling The Wizard of Oz is either the melting of the wicked witch or the stark transition from black-and-white to color when Dorothy reaches Oz. Julie Andrews sang like an angel as Mary Poppins, but most recall her bottomless bag, vehicular umbrella, and ceiling tea parties. Even something as recent as The Nightmare Before Christmas is a testament to the importance of visuals in constructing quality family cinema. The slowly unfurling curled hill, the trees bearing symbols of the various holidays, and the creepy innards of Oogie Boogie encapsulate the immense creative genius of that movie.
From the warm reception that Diary of a Wimpy Kid has received, with many flocking to theaters this weekend to see a second sequel, it seems to be well on its way to being listed among these beloved titles. How many of the aforementioned vital elements can you see in Diary of a Wimpy Kid?
More:
'The Hobbit': A Third Movie Officially in the Works
'Life of Pi' Trailer: Shipwrecks and Tigers and Whales. Oh My!
DreamWorks Buys 'Gumby', 'Casper', 'Dick Tracy', 'Lamb Chop', Everything Else You Love