Kristen Wiig Officially Joins 'Anchorman 2', Don't Act Like You're Not Impressed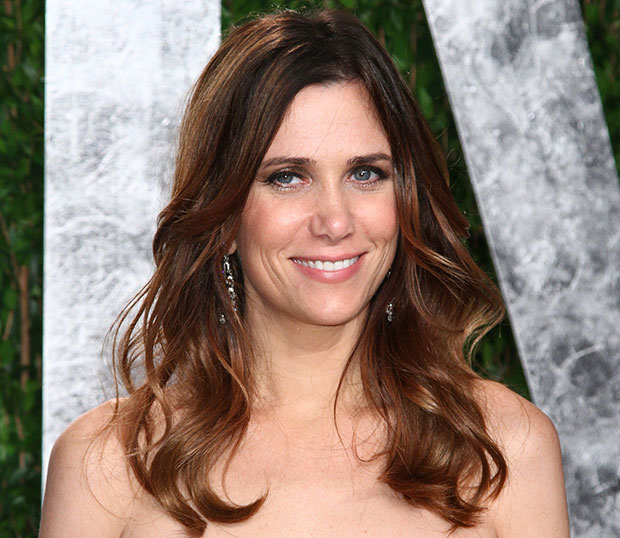 Ladies and gentleman, can I please have your attention? I've just been handed an urgent news story. And I need all of you to stop what you're doing and listen: Kristen Wiig, who has beautiful eyes and smells like cinnamon, will definitely be staring in Anchorman: The Legend Continues!
The announcement was made by the sequel's director and co-writer Adam McKay on his Facebook page ("Kristen Wiig is officially on board for Anchorman 2. Couldn't be more excited," he wrote) and Veronica Corningstone herself, Christina Applegate on her Twitter, where she told followers, "So excited Kristen Wiig has joined our cast for anchorman2. Going 2 b best movie ever made. Besides the best movies ever made."
RELATED: 'Anchorman 2' Will Be Like 'The Newsroom'… But with Musical Numbers!
Wiig, whose name became attached to the long-anticipated project back in December, will reportedly play the love interest to the lovably idiotic Brick Tamland (her Despicable Me co-star Steve Carell). Is this the lucky lady that Brick goes on to marry and have 11 children with? One can only hope. Still, does the announcement of Wiig's addition to the cast spoil a little bit of the fun? In the 2004 original, some of the biggest laughs came with those surprise cameos from Vince Vaughn, Ben Stiller,  Tim Robbins, Luke Wilson, and Jack Black showed up to take part in the madness. Or, is it to Anchorman 2′s benefit to not fall into the trap that The Hangover 2 fell in of making the exact same movie. We'll find out when the eagerly anticipated comedy hits theaters on December 20.
RELATED: 'Anchorman 2' Gets Release Date: 12 Ways to Prepare for Ron Burgundy's Second Coming
Of course, if Wiig re-teaming with her fellow SNL alum Will Ferrell is even half as funny as their appearance together at the Golden Globes, it will be, as Applegate put it, the "best movie ever made." Just remember Kristen, it's anchorman, not anchorlady!
[Photo credit: WENN]
---
You Might Also Like:

Biden? Ford? Surprisingly Hot Young Pics of Politicians

Who Wore This Crazy Hat?

Stars Who Changed Their Look After Love