'The Hunger Games: Mockingjay' Casts 'American Horror Story' Star Lily Rabe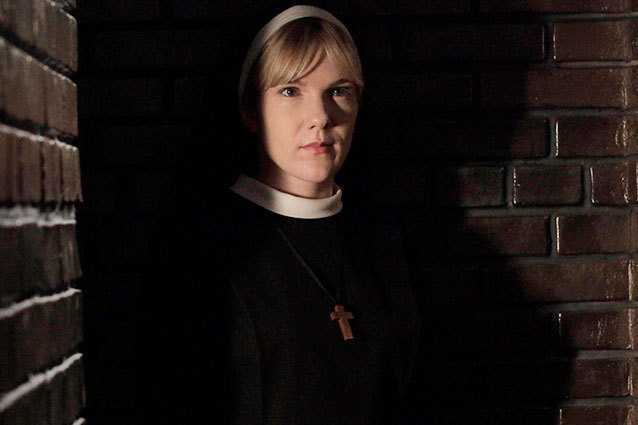 Byron Cohen/FX
With the recent news that Julianne Moore will play President Alma Coin in The Hunger Games: Mockingjay, it didn't look like the cast could handle one more star in its line-up, but Lily Rabe has managed to nab a place in Panem. According to Variety, Rabe, known for her devilish roles in American Horror Story, will swiftly move from the small screen to the big screen for her role as Commander Lyme, a former District 2 victor of the Hunger Games and leader of the Rebellion in District 13.
While Commander Lyme might not be as big of a character as President Coin, Rabe's experience in American Horror Story playing women who know what they want — and who aren't afraid to kill for it — will afford her no problems bringing Lyme to life. Rabe will join the star-studded cast that includes the likes of Moore, Stanley Tucci, Philip Seymour Hoffman, Woody Harrelson, and of course the star of the franchise, Jennifer Lawrence.
While fans will have to wait untul Nov. 21, 2014 to see Rabe in The  Hunger Games: Mockingjay: Part 1, they can see her in American Horry Story: Coven, the third installment of the series, which premiers on Oct. 9 on FX.
More:
'American Horror Story Coven' Promo
Listen to Coldplay's Broody Theme for 'The Hunger Games: Catching Fire'
Julianne Moore Officially Cast as President Coin in 'The Hunger Games: Mockingjay'
Follow @hollywood_com  
Follow @CaseyRackham
---
From Our Partners:


A Complete History Of Twerking (1993-2013) (Vh1)


15 Stars Share Secrets of their Sex Lives (Celebuzz)