'Lincoln' to Screen at the White House — Constitution Adding 'No Texting During the Movie'?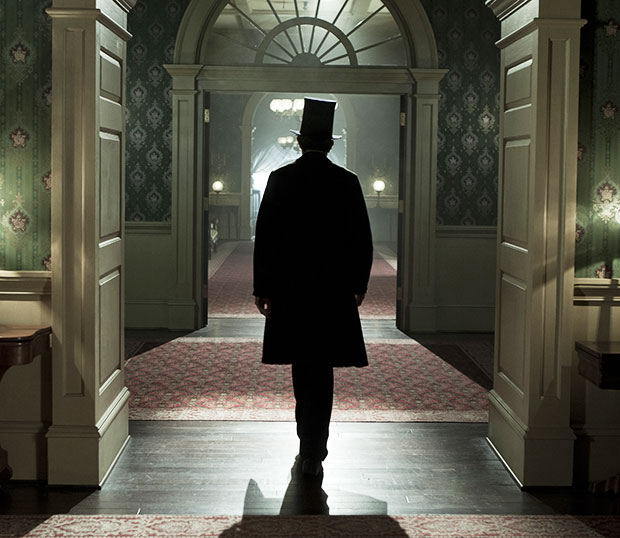 On Thursday, as reported by The Hollywood Reporter, the White House will be hosting a special screening of Steven Spielberg's new presidential biopic Lincoln, with the film's director, producer Kathleen Kennedy, and principal castmembers (Daniel Day-Lewis, Sally Field, Tommy Lee Jones, and Gloria Reuben), as well as DreamWorks Chairperson/CEO Stacey Snider, as President Barack Obama's honored guests.
And although you, likely a member of America's growing non-Lincoln cast population, are not exactly "allowed" to attend the White House's showing of the Oscar-bait picture, we're happy to supply you with every element of the theatrical atmosphere you would experience had you just landed that role as Fernando Wood.
White House Multiplex Theaters
The most reputable venue for movies about people who actually once called our establishment home.
Now Playing
Lincoln
Showtimes
Some time Thursday
Admission
Invite only
Welcome to White House Multiplex Theaters, where your entertainment is top priority… behind homeland security, and healthcare, and all that. Please turn off all cell phones (we'll know if you don't — the theater ushers are actually trained CIA operatives), especially ones with cameras that might be used to capture images of classified documents. We welcome you to visit our concession stand… which, unfortunately, is comprised only of soy- and kale-based popcorn substitutes, thanks to Michelle Obama's MyPlate nutrition guide. We ask that there be no talking while the film is in progress (we're looking at you, Biden). Failure to comply with any of these rules will result in our asking you to leave the theater (and, possibly, the nation).
Thank you very much and enjoy the show!
[Photo Credit: David James/20th Century Fox]
More:
'Homeland' Star Signs Autograph to President Obama 'From One Muslim to Another'
Scores of 'Lincoln': Finding Abe's Honest Voice — VIDEO
9 Minutes of 'Star Trek Into Darkness' to Boldly Go in Front of 'Hobbit'
From Our Partners:

'Twilight' Cast Now and Then (PICS) (Moviefone)
How to Be a Bond Director
(Moviefone)