Malin Akerman to Play Blondie's Debbie Harry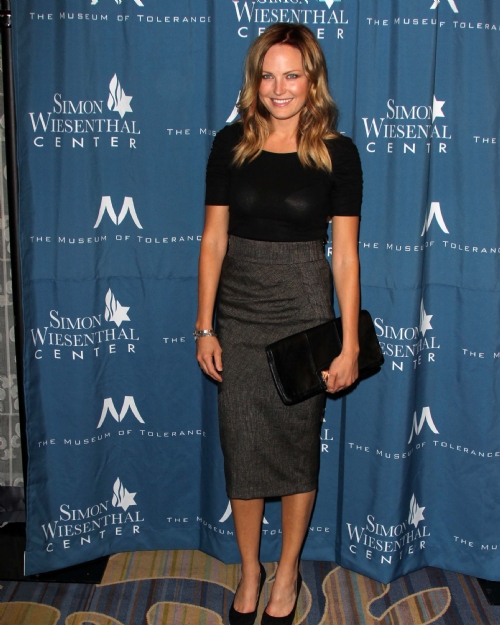 While her Linda Lovelace biopic Inferno may be in limbo indefinitely, Malin Akerman will get another chance to take on the persona of a famous female. Variety reports that the in-demand actress, who will appear in the upcoming action flick Stolen and the big screen adaptation of Broadway's Rock of Ages, has been cast to play iconic Blondie front woman Debbie Harry in director Randall Miller's film CBGB, which chronicles the legendary New York City music club.  
The indie, which begins production next month, also has Harry Potter alums Alan Rickman and Rupert Grint on board, to play CBGB owner and Hilly Kristal and Dead Boys guitarist Cheetah Chrome, respectively. The movie will be told from the perspective of Kristal and will highlight the various bands that got their start at the rock venue, including Harry's Blondie. After being regulars at CBGB, the pop punk group went on to attain mainstream success with such hits as "Rapture," "Call Me," and "Heart of Glass." 
While Akerman has been Hollywood's go-to supporting gal (Watchmen, 27 Dresses, The Proposal, Wanderlust) fans of Harry will know soon if they need to worry about whether the 34-year-old Swedish-born actress can channel the kick-ass front woman. Akerman will try her hand at being a rock star when she belts Foreigner's hit "I Want To Know What Love Is" with Tom Cruise in this summer's Rock of Ages. 
[Photo credit: David Edwards- © 2011- DailyCeleb.com- All Rights Reserved] 
More: