'Mean Girls' Director Takes On 'Beatles' Time-Travel Comedy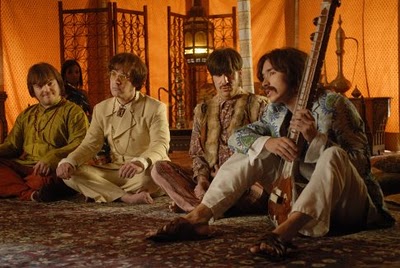 Boys and girls, set your Hot Tub Time Machines for 1966. Director Mark Waters (500 Days of Summer, Mean Girls) just wrapped production on his latest movie, the Jim Carrey-starring Mr. Popper's Penguins, and has already lined up his next project: Get Back, a comedy about two obsessed Beatles fans who travel back in time to stop John Lennon from meeting Yoko Ono, thereby (theoretically) preventing the rock super-group from ever breaking up.
Waters is first in line to direct the project, from Chris McCoy's acclaimed script (it appeared on the 2007 Black List), and plans to begin production in London this summer, should a deal go through (there's always a hundred lawyers involved with anything Beatles-related).
It certainly sounds like a promising set-up for a film, assuming Yoko ever gives the project the go-ahead (she owns the life rights to her deceased husband, John). But the script's inclusion on the 2007 Black List gives us all kinds of hope that this is a worthwhile project, and one that eventually makes its way into production. Mark Waters is definitely in comfortable territory with a film like this, having directed several fantasy-comedies, like Freaky Friday, and Ghosts of Girlfriends Past. Cross your fingers: if everything works out, Get Back should be casting the fab four this spring. (And why not bring back Walk Hard's hilarious line-up?)
Source: Slashfilm