Memorize All 'The Hobbit' Characters with 17 New Posters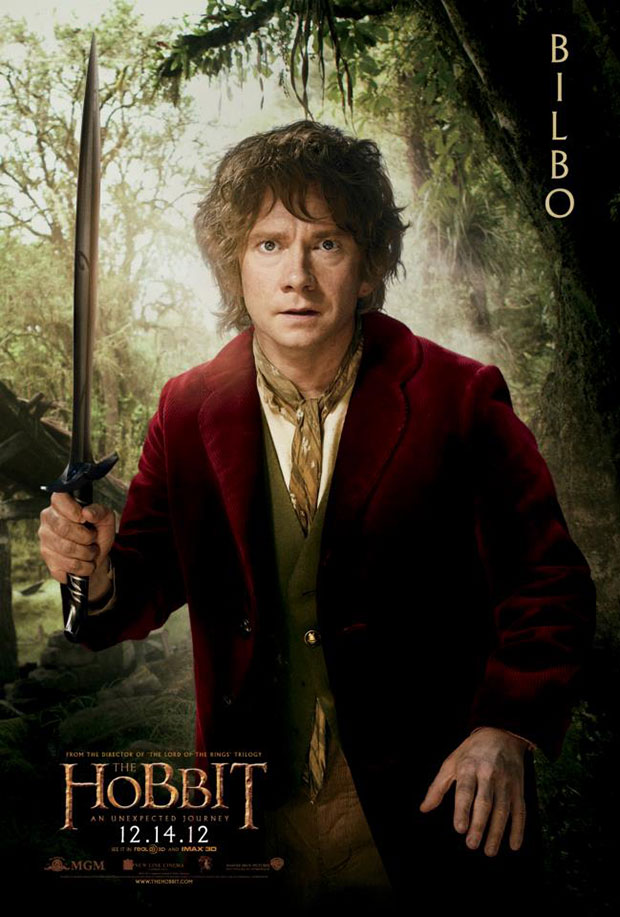 We're in the final countdown: only a little over a month away from the theatrical release of Peter Jackson's The Hobbit: An Unexpected Journey!
For the masses of die-hard fans, Bilbo Baggins and the ragtag group of dwarves he finds himself on an adventure with are like old pals. For the uninitiated, the names of the 13 bumbling and comedic dwarves are as foreign as the Elvish language. With names like Bofur, Bifur, Gloin, Oin, and Ori, along with the more familiar Bilbo and Gandalf, it can be quite difficult to keep everyone straight. Thankfully, Warner Bros. Pictures has stepped in to save the day! (Or just made the wait a little more bearable…)
Click on the gallery link below to check out the just released character posters for all 17 main characters. The brilliant imagery, close-ups on all the important players, as well as the correct spelling of all their names should be quite helpful for fans looking to brush up on their Hobbit knowledge, or for the newbies who want to get a crash course before the film's long-awaited release.
The Hobbit: An Unexpected Journey hits theaters Dec. 14.
'The Hobbit': 17 New Character Posters
Follow Sydney Bucksbaum on Twitter @SydneyBucksbaum
[Photo Credit: Warner Bros. Pictures]
More:
The Hobbit Is Front and Center in New 'Hobbit' Poster
Does 'The Hobbit' Risk George Lucas-ing the 'Lord of the Rings' Trilogy? — TRAILER
'The Hobbit: An Unexpected Journey' Gets a TV Commercial — VIDEO
From Our Partners:

New 'Star Wars VII': What to Expect
(Moviefone)

(Moviefone)