Michael Fassbender in 'Assassin's Creed' Film, Makes All Other Ideas Seem Less Cool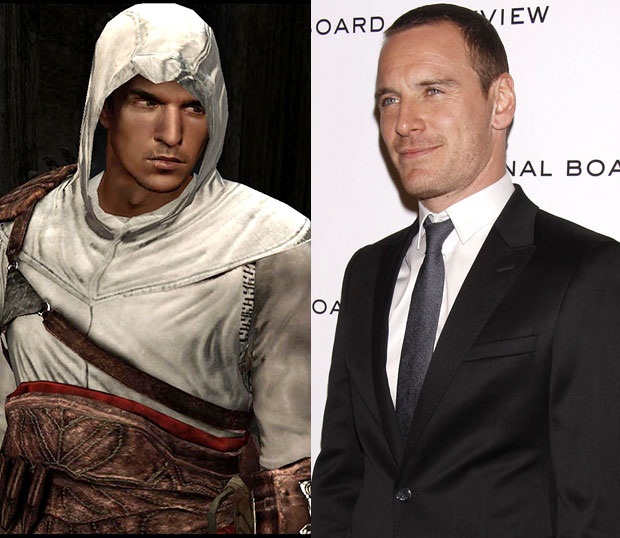 For most of us — everyday shmoes with unimpressive body shapes — designing our own Mii avatars is as close as we'll get to earning a video game character that looks exactly like us. But Michael Fassbender is not most of us. He's not an everyday shmoe. His anatomical architecture makes Greek gods develop eating disorders. The hero Fassbender must have taken note of the distinct physical similarities that he shares with the video game series Assassin's Creed's hero Desmond Miles, as Variety reports that he is opting to co-produce and star in a film adaptation of the franchise. Fassbender's three-time collaborator, producer Conor McCaughan, is developing the adaptation with the actor.
There is only one message this news sends to fans of Assassin's Creed, of Fassbender, or of the idea of great ideas in general: rejoice. The sync up is perfect. Fassbender not only looks remarkably like the stealth game protagonist, he has also proven himself adept as an action hero in Haywire and X-Men: First Class, as a master of stealth in Inglourious Basterds, and as a soldier in Band of Brothers. And although this is not particularly relevant to Assassin's Creed, it should be noted that the man can play one hell of a robot.
The video game series centers on Desmond Miles, a drifter and bartender living in the United States in 2012 (a 2012 created several years before 2012 was actually now) who learns that he is descended from a race of assassins, and is given their memories via a supernatural device called the Animus. After that, a whole lot of assassin-ing becomes par for the course for Desmond, who travels back in time (via the mind!) to unravel a mystery rooted in the Knights of Templar. It all makes for a slightly more exciting five-game franchise than pouring whiskey shots for strangers and not paying for things with credit cards.
Fassbender and McCaughan have worked together on the feature film Eden Lake and the short films Man on a Motorcycle and Pitch Black Heist.
[Photo Credit: Ubisoft, Joseph Marzullo/WENN.com]
More:
E3: 6 New Games That Need to Be Movies
Michael Fassbender as James Bond: The Trailer!
'Wreck-It Ralph': Video Game Nirvana Just in Time for 'E3' — TRAILER & PICS