Hand-Picked Flix: Watch 'Mister Foe' for Your Freaky Friday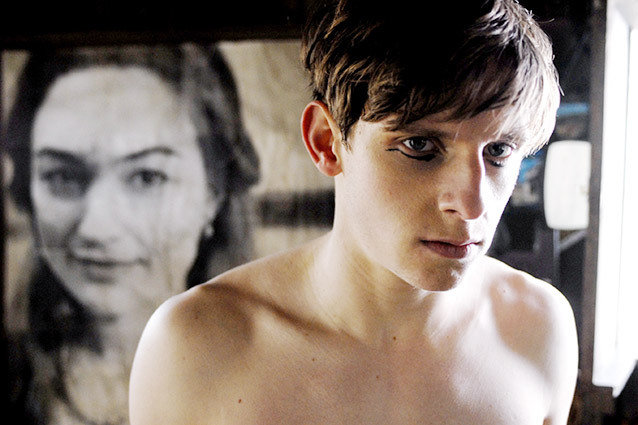 Magnolia Pictures via Everett Collection
It's Friday evening, that surreal few hours in which your work self evolves (or devolves) into your weekend self. You're feeling that bizarre mix of tired and excited. You're hungry for something fun, something relaxing, something… weird. And a good old-fashioned piece of oddball cinema — be it a mind-bending mystery, a psychological thriller, or just your standard trippy horror film — is the way to go. For this week's Freaky Friday, Netflix Hand-Picked Flix recommends Mister Foe.
Jamie Bell stars in this creepy, voyeuristic thriller as Hallam Foe, an eccentric loner who is obsessed by the idea that his stepmother (Claire Forlani) is responsible for his mother's recent death. After his stalking goes too far, his father (Ciaran Hinds), kicks him out of the house, and he escapes to Edinburgh, where he hops from roof to roof, spying on the inhabitants of the city. However, once he discovers Kate (Sophia Myles), a woman who happens to be the spitting image of his mother, she becomes the sole focus of his obsession.
A strange, twisted film that is, at times, reminiscent of Vertigo, Mister Foe is the kind of film that will make you squirm uncomfortably in your seat while ensuring that you are unable to look away. Much of that is due to the standout performance by Bell, who isn't afraid to play up Hallam's Oedpial fixation or creepy hobbies, while still somehow making him a compelling, somewhat sympathetic character. Although the film's ending is rather divisive, Bell's spectacular acting turns Mister Foe into just as much an awkward coming-of-age tale as it is a freaky thriller that will leave you excited and unsettled. Just make sure nobody can see through your windows first. 
Mister Foe is available to stream instantly on Netflix. Check back tomorrow for our Saturday Night Fever suggestion.