Top Shelf: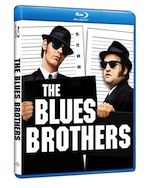 The Blues Brothers (Universal $19.99)
The Movie: Normally it's easy to cop to having never seen a film, but The Blues Brothers has long been one of my most shameful movie gaps. This is the kind of movie that people yell at you for once they find out you've never seen it, so I was worried and relieved when a review copy of the Blu-ray arrived on my doorstep. I could finally cross it off my shame list, but what if I didn't like it?
Of course there was no way in Hell that last part ended up happening, because The Blues Brothers is a helluva film. I'm preaching to the choir here since it feels like I'm the last person on the planet to see this classic about two musician brothers (one recently paroled) who have to get the band back together in order to raise enough money to save the Catholic orphanage they grew up in once upon a time. In the odd chance this one just slipped through the cracks for you as it did for me, let me give you the nudge this Blu-ray gave me: The Blues Brothers is a one of a kind. Though it shares a lot of personality traits with a variety of different films (and several have tried to tackle its DNA in the 21 years since its release), it truly exists in a surreal and hysterical bubble filled with soulful music, fantastic performances and incredible style to spare.
As much as I love Animal House and An American Werewolf in London, this has to be John Landis' best film.
The Features: Both the theatrical cut and extended cuts of the film are presented on Blu-ray for the first time, and while the image quality is a pretty standard HD transformer for a film of this genre and vintage, it is a bit disappointing that this music-heavy wonder doesn't come with a master audio track. Oh, it sounds robust enough in all the right places, but this is the exact same DTS 5.1 track that's been available on DVD for years. While that's not reason enough to stay away from this disc if you don't own it, if you do already own the recent Collector's Edition DVD, the only substantial upgrade here is the video quality.
Most of the features have been carried over from that last release (there are features exclusive to the Blu-ray, but they're of the stock format variety; U-control etc). But, again, the last DVD release had some great stuff on it, so it's all worthwhile material, it'll just be a bit familiar if you own an old disc of the film.
Buy It If: You don't already own The Blues Brothers on DVD. If you do, keep an eye on the price and wait for it to go on sale. 
The Movie: It's been nearly 6 months since seeing Source Code and a review disc wasn't available for a refresher to see how Duncan Jones' directorial follow-up to Moon holds up a second time, but I was satisfied though slightly underwhelmed walking out of the theater. Satisfied because Jones had once again made a memorable, emotional piece of science fiction that wasn't based on a comic book or a movie made 25 years ago. I was underwhelmed, however, because I found the film's main hook to be considerably less exciting than it should be.
If you're unfamiliar, Source Code is about the participant of a top secret, highly advanced government project that sends a person back into the final minutes of a dead person's life. He's tasked with reliving the last moments of the life of a victim of a terrorist train bombing in order to find the terrorist, which is a cool (though familiar in a Déjà vu kind of way) premise. The problem is the actual explosion, the event that's supposed to glue us to our seats in dread/anticipation, just kind of washes over you like so much eye candy. I don't know if it's a matter of the effects or the repetition or what, but it falls imperceptibly short of building the thrills a sci-fi thriller should have.
It's a good thing, then, that the story at large and the characters are so strong (and emotionally genuine) that the film ends up overcoming this early hurdle. I just wish the threat seemed a bit more immediate, a bit more high stakes. It really is the only thing holding back Jones from having another grandslam Moon on his hands.
The Features: A commentary track by director Duncan Jones, writer Ben Ripley and star Jake Gyllenhaal and a "Maximum Movie Mode"-esque picture-in-picture mode are available to watch/listen to alongside the feature film, but that's it for extras.
Buy It If: You like to reward Hollywood sci-fi that doesn't fit the normal Hollywood sci-fi mold.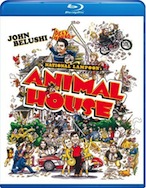 National Lampoon's Animal House (Universal, $19.99)
The Movie: Unlike John Landis' The Blues Brothers, I've lost count of how many times I've seen Animal House. I have very fond memories of watching it for the first time in the basement of a friend's house, which ended up being the first of probably four times we watched it that night. It was the kind of movie that we geeked out over, trying to assign characters to each other, memorizing all the lines and definitely not (but totally) pausing it on the boobs when Bluto climbs the sorority house ladder.
Even though I grew up years and years after it came out and even though the actors are old enough to be my parents, Animal Houseremains the prototypical "College Movie" in my mind. It might not have created a genre for crude college kids, but it certainly set the bar so high you need finish line camera to see whether the bar has since been nudged or if subsequent College Movies have only ever come close enough to give it a quick breeze as they fail to touch that high.
The Features: Even if there wasn't a single special feature on this disc, it'd be a must own, but I'm happy to say that not only has Universal carried over all of the best bits from the last few DVD issues (the "Where Are They Now" retrospective being a highlight), but they've also taken advantage of the power of Blu to integrate some of the older material in new ways. It's not robust enough to span the entire film, but you can watch a handful of scenes with cast/crew interviews in PiP, and find out what song is playing in the movie with the press of a button. It's not mind blowing stuff, but if you already own, say, the 2-Disc Double Secret Probation DVD, it does make the upgrade worthwhile. Of course, the excellent picture and sound quality don't hurt, either.
Buy It If: You like to laugh.
All the Rest: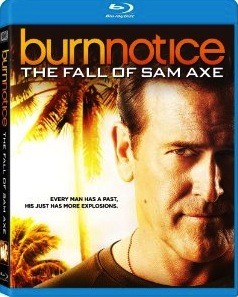 Burn Notice: the fall of Sam Axe (20th Century Fox, $16.99)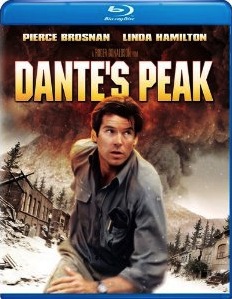 Dante's Peak (Universal, $14.99)
I don't know how many times I've seen Dante's Peak, and that's probably a good thing—the number would be so high it would somehow embarrass the both of us.
Donnie Darko: 10th Anniversary Edition (20th Century Fox, $16.99)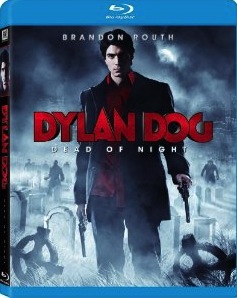 Dylan Dog: Dead of Night (20th Century Fox, $19.99)
Though I haven't seen it myself, the highest praise I've heard paid to Dylan Dog: Dead of Night is that it is strictly mediocre. The lowest praise I've heard can't possibly be reprinted at a family site such as this.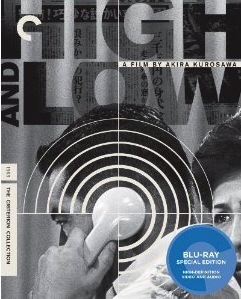 High and Low (Criterion, $28.99)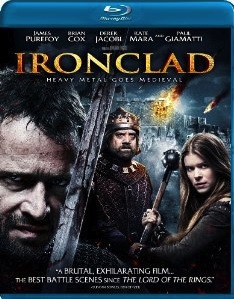 Ironclad (Warner Brothers, $19.99)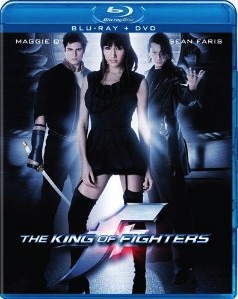 The King of Fighters (Well Go USA, $26.99)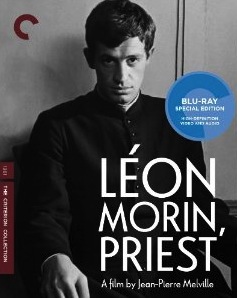 Léon Morin, Priest (Criterion, $29.99)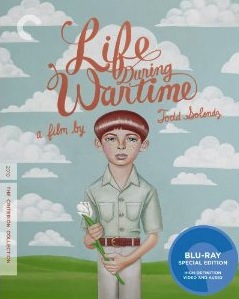 Life During Wartime (Criterion, $27.99)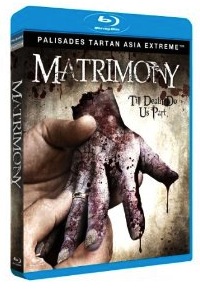 The Matrimony (Palisades Tartan, $13.99)
Monamour
(Cult Epics, $35.99)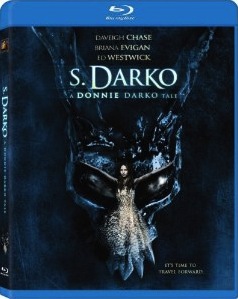 S. Darko: A Donnie Darko Tale (Combo) (20th Century Fox, $16.99)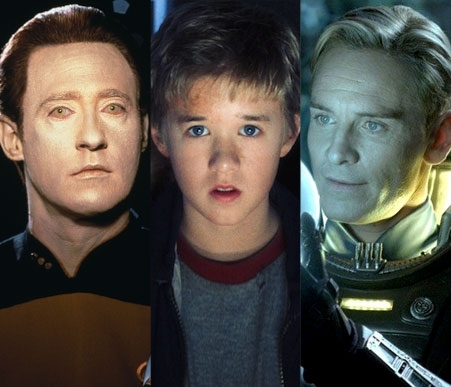 Supernatural: The Anime Series (Warner Brothers, $34.99)

I unabashedly love Supernatural (I might as well trademark the phrase "It's the best show you never gave a shot because it's on the CW"), so I am very curious to finally check out what the anime studio behind Ninja Scroll did with the show. However, I do kind of wish these 22 episodes were entirely new material, and not anime retellings of the events of the first two seasons.
David Schwimmer directed this (apparently good) drama about an online sexual predator. Yes, that David Schwimmer.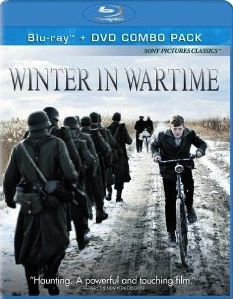 Winter in Wartime (Sony, $27.99)