New Releases: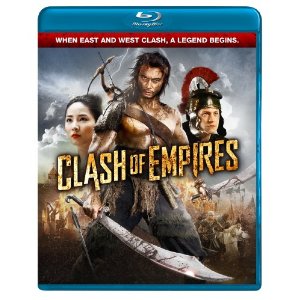 Clash of Empires (Image, $18.99)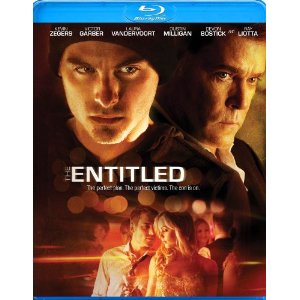 The Entitled (Starz/Anchor Bay, $20.99)
Everything Must Go (Lionsgate, $21.49)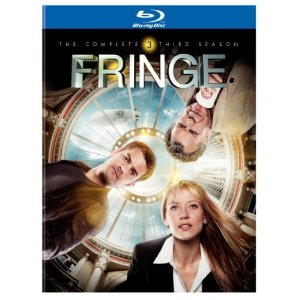 Fringe: The Complete Third Season (Warner Brothers, $42.99);
The Movie: It had faded from my memory while summer's blockbusters took the stage, but a rewatch on Blu-ray has reminded me that Joe Wright's Hanna is one of my favorite movies of the year.
The film is such a complete, singular action-flick; this bizarro, CIA conspiracy-infused fairy tale about what happens when a teenage girl breed to be an assassin re-enters the world. Saoirse Ronan, Cate Blanchett and Eric Bana are all great in it, but the real stars of this movie are the Chemical Brothers. Their score is a living, breathing Siamese twin fused to every aspect of this movie and, because of that, I think it gives more to the world of Hanna than Daft Punk did to the world of Tron: Legacy. It's always there, lurking in the corners like it's ready to start bouncing off the walls at any minute. Sometimes you can't even tell what's part of the score and what's a sound effect, which combined with Wright's sharp visuals essentially makes Hanna a feature-length music video. And while that's normally something I'd probably gripe about, it just works here. Everything about Hanna just works for me.
The Features: There are a number of worthwhile making-of features on here, the most interesting of course being the one on how the Chemical Brothers put their entirely electronic (meaning no live instruments whatsoever) score together. There's an impressive bit on the training Saorise Ronan went through, as well as the producers and writer talking about how they went about creating a fairy tale out of a CIA story. The most informative bit of the disc, however, is Wright's feature-length commentary, which reveals a lot about how the film's meticulously choreographed fight sequences came to be.
Buy It If: You've got a good sound system and you want to give it a full body work out. Oh, and if you want to watch a kick-ass action movie with style to spare.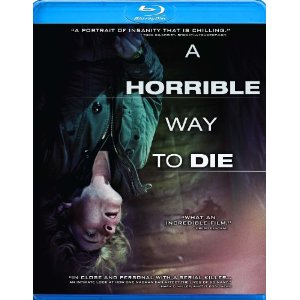 A Horrible Way to Die (Starz/Anchor Bay, $23.99)
A Horrible Way to Die is probably not the film you're expecting from that title, and particularly that cover art, but if you prefer horror movies that are more meditative than they are gory, this flick about a serial killer that escapes police custody and tracks down his ex-girlfriend is a must watch. It's worth seeing alone just for the gut-wrenching performances from Amy Seimetz and AJ Bowen.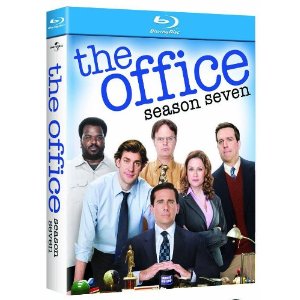 The Office: Season 7 (Universal, $37.99)
Though I obviously haven't been able to test it out to see what the quality is actually like, there's an interesting feature on this Blu-ray that will let you stream new episodes of The Office through BD-live once they begin to air.
Catalog Releases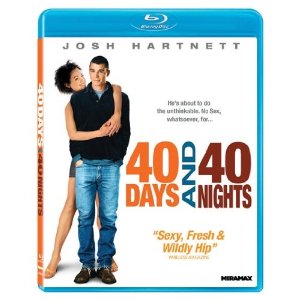 40 Days and 40 Nights (Lionsgate, $9.99)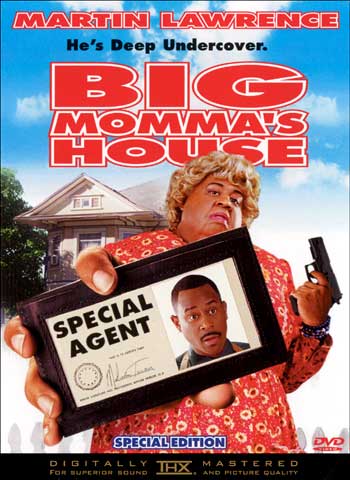 Big Momma's House (20th Century Fox, $22.49)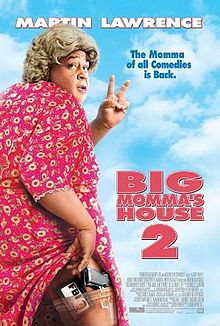 Big Momma's House 2 (20th Century Fox, $16.99)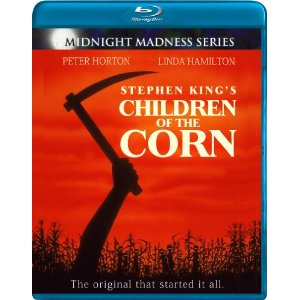 Children of the Corn (Image Entertainment) (Image, $12.99)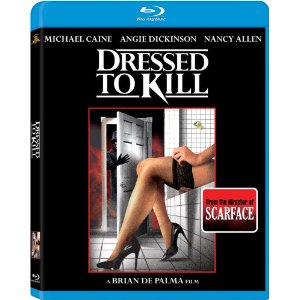 Dressed to Kill (MGM/UA, $15.99)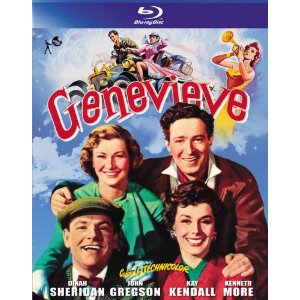 Genevieve (VCI, $22.49)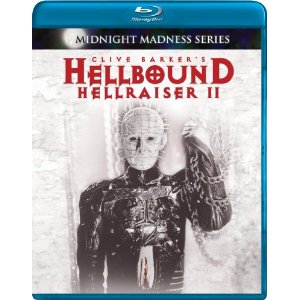 Hellbound: Hellraiser II (Image, $12.99)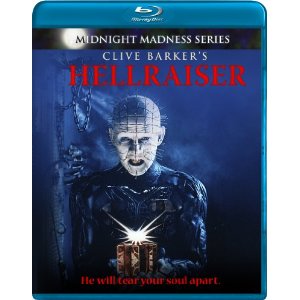 Hellraiser (Image Entertainment) (Image, $12.99)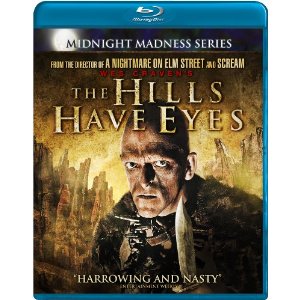 The Hills Have Eyes (1977) (Image, $12.99)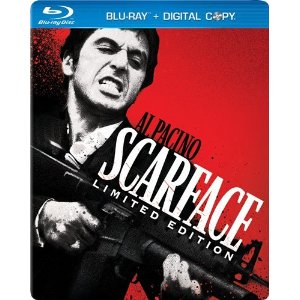 Scarface (Limited Edition Steelbook) (Universal, $34.89)
The Movie: Scarface is an incredibly well made, superbly acted portrait of a psychopath whose only goal in life is to be at the top. The disc is a fascinating time capsule of a film that sells the '80s out as a crazed, coked-out era of excess and commercial decadence. Even more baffling is that the film's main character, who also happens to be its most self-destructive, went on to become this bizarre, unlikely icon to hip hop stars. For some reason they've made him synonymous with the American Dream, which is certainly understandable because Montana does have an admirable arrogance that allows him to stand defiant against all that surrounds him.
But it's like those that made him fashionable twenty years after-the-fact only bothered to watch the first third of De Palma's film. They somehow missed the rest of it, where he breaks all of the golden rules he once had respect for and in turn brings down his entire empire. It's like idolizing a squirrel for standing bravely in front of a speeding car.
The Features: The bulk of these features have all been ported over from previous DVD releases of the film, but there's reason enough to pick it up on Blu-ray for the first time. For starters, the audio mix is amazing, fully absorbing you into the poppy, synthy world of the '80s. Secondly is the video, which got a lot of love in the HD transfer department (just watch the funny special feature on the TV version of the movie to see the difference in quality). And thirdly is a new, exclusive to this Blu-ray, 40-minute segment that examines how and why Scarface went on to become a phenomenon. I wish it had more of an emphasis on how hip-hop culture has made Tony Montana one of their own, but it's still an enjoyable look at how the film found its fanbase after a weak theatrical response. Plus, you'll get to hear De Palma say he's seen real mountains of coke on tables like it's no big thing. Oh, Hollywood in the '80s…
Buy It If: You're a die hard Scarface fan, obviously. At $35, it's a bit steep right out of the gate if you happen to have never seen the film, but it's definitely worth a rent in the near future.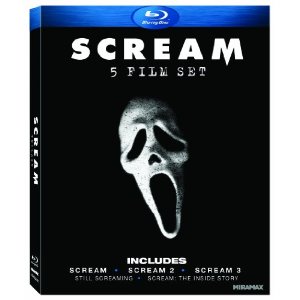 Scream Trilogy (Lionsgate, $19.99)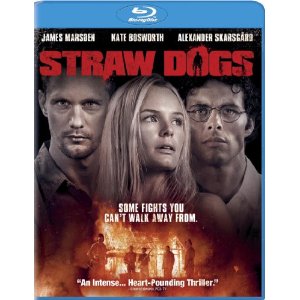 Straw Dogs (MGM/UA, $16.99)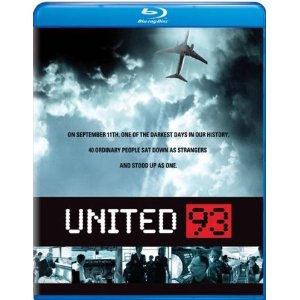 United 93 (Universal, $26.91)