New in Blu: 'No Strings Attached'
Top Shelf:
Black Death (Magnolia, $19.99)
The Movie: If you saw Season of the Witch earlier this year and thought, "Wow, good concept, terribly silly execution," then Black Death is the movie for you. Instead of Nicolas Cage and Van Helsing-level special effects, you have the great Sean Bean and a much smaller scale story of a band of knights seeking out the supposedly demonic origin of the bubonic plague. It's not filled with pointless carriage chases and racing camera work. This is a slow, brutal story that gets more and more blood thirsty as it goes along.
The Features: Not a ton, unfortunately, just a Making-of and some Behind-the-Scenes footage.
Buy It If: You like medieval-set movies that aren't Ridley Scott wannabes.
I Saw the Devil (Magnolia, $19.99)
The Movie: As someone who watches horror movies while eating rare steaks dripping in blood, believe me when I say this: I Saw the Devil is not for those with a weak stomach. Ji-woon Kim's (A Bittersweet Life, The Good, The Bad, The Weird) latest film is a no-holds barred revenge thriller that's got more bloody balls than most of this generation of horror director's most lauded films– and it's not even strictly a horror movie.
I Saw the Devil is about a serial killer (Oldboy's Choi Min-sik) who pisses off the wrong man, the defeated husband of his latest victim  (A Bittersweet Life's Byung-hun Lee). With not only nothing to lose, but nothing else to live for, said husband decides to make the serial killer's life a living hell. And so begins an insane, violent tale that delights in having practically no moral compass.
The Features: Some deleted scenes and HDNet's promo materials.
Buy It If: You're a fan of Korea's wave of brutal revenge thrillers. This is a must see.
Middle Shelf:
No Strings Attached (Paramount, $19.99)
Click here to buy it! | Click here to read our review
The Movie: No Strings Attached is the kind of movie I'd instantly written off. No, not because it's a romantic comedy; I actually quite like romantic comedies. It had me with Natalie Portman, but lost me at Ashton Kutcher. I've got no personal grudge against the guy, he's just been a string of mostly miserable movies, so his attachment here was a flashing neon warning sign. But I found the Red Band trailer to have more than a few laughs in it and the film was getting strong buzz from everyone I knew who'd actually turned up for it in theaters.
Well, allow me to join them. No Strings Attached is a delightful romcom. It's not cheesy, it's not goofy, it's not a feature-length sitcom. It's a believable story with believable characters. The biggest surprise is how charming Kutcher is in it. Sure, Portman is lovely and the supporting cast all make the most of their small time on screen, but it's Kutcher that carries this movie on his broad shoulders, and he does so with an impressive, yet not cocky ease.
The Features: A commentary track from director Ivan Reitman (yes, this was directed by the guy who made Ghostbusters), some deleted scenes and extended storylines, a 20min featurette on how the cast came together, and a making-of about the fake TV show Kutcher's character works on in the movie.
Buy It If: You're a die hard Portman or Kutcher fan. For everyone else, No Strings Attached is just a rental; a satisfying, "Hey, that was better than expected" rental.
All the Rest:
Alien (20th Century Fox, $22.99)
Alien 3 (20th Century Fox, $14.99)
Alien: Resurrection (20th Century Fox, $14.99)
Aliens (20th Century Fox, $22.99)
Another Stakeout (Mill Creek, $8.49)
Blue Valentine (Starz/Anchor Bay, $19.99)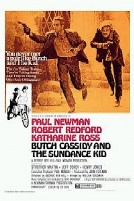 Butch Cassidy and the Sundance Kid (Digibook) (20th Century Fox, $20.99)
Cougars, Inc. (Lionsgate, $20.99)
Seeing Denise Richards is in a movie called Cougars, Inc. makes me A) feel very old and B) sad that this probably isn't some kind of sex comedy, but a Lifetime channel movie.
Flicka 2 (20th Century Fox, $13.99)
They made a sequel to this?
The Hit List (Sony, $19.99)
The Horse Soldiers (MGM, $11.99)
T
he Illusionist (2010) (Sony, $24.99)
An Innocent Man (Mill Creek, $8.49)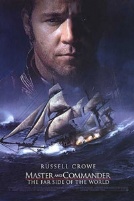 Master and Commander: The Far Side of the World (Digibook) (20th Century Fox, $17.49)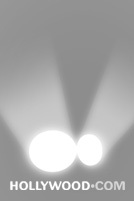 The Misfits (MGM/UA, $14.99)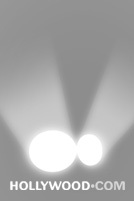 Patton (Digibook) (20th Century Fox, $20.99)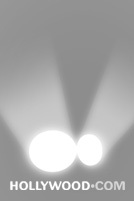 Rocky (Digibook) (MGM, $20.99)
http://www.amazon.com/exec/obidos/ASIN/B004SEUJNM/hollywoodcom-20
Shigurui: Death Frenzy (FUNimation, $21.99)
Some Like It Hot (1959) (20th Century Fox, $14.99)
Something Wild (Criterion, $26.99)
Straight Talk (Mill Creek, $8.49)
The Terminator (Digibook) (MGM, $23.99)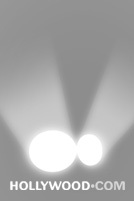 The Usual Suspects (Digibook) (MGM, $20.99)
V.I. Warshawski (Mill Creek, $8.49)
The Violent Kind (Image, $15.99)