New Trailer for Scorsese's 'Hugo' Paints a Faithful, Magical Portrait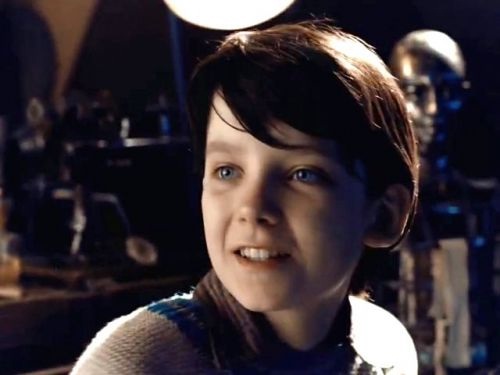 Earlier this month, one of our editors, Matt Patches, got to watch a screening of the still-unfinished Hugo, adapted by Martin Scorsese from the novel The Invention of Hugo Cabret by Brian Selznick. Unfinished though it was, Mr. Patches declared a pronounced adoration for the material he saw, which you can read about here.
And the same sentiment is illicited from the trailer. It's not clear what exactly the movie as a whole will offer, but I can almost promise myself that it's going to be something that I will very much like. Hugo does seem like a very sentimental tale, but despite, or in light of, this (depending on who you are), the sweet approach looks to be a pro, rather than a con.
The new trailer is a hypersensory, super-dramatic and fast-paced race through a train station, against time, toward dreams…it's very Disney. Friendships are formed, old passions are restored, and I can bet that the nasty old police officer (Sacha Baron Cohen) will find a song in his heart at the end. I recommend you check out the new trailer at Apple, because it does indeed look to be a very enjoyable film.
Hugo stars Asa Butterfield, Chloe Moretz, Ben Kingsley, Jude Law, Christopher Lee, Michael Pitt, Emily Mortimer, Sacha Baron Cohen and a dog.
Source: Apple