NYCC 2012: 'Silent Hill: Revelation' 3D Footage Reveals Hauntingly Beautiful Monsters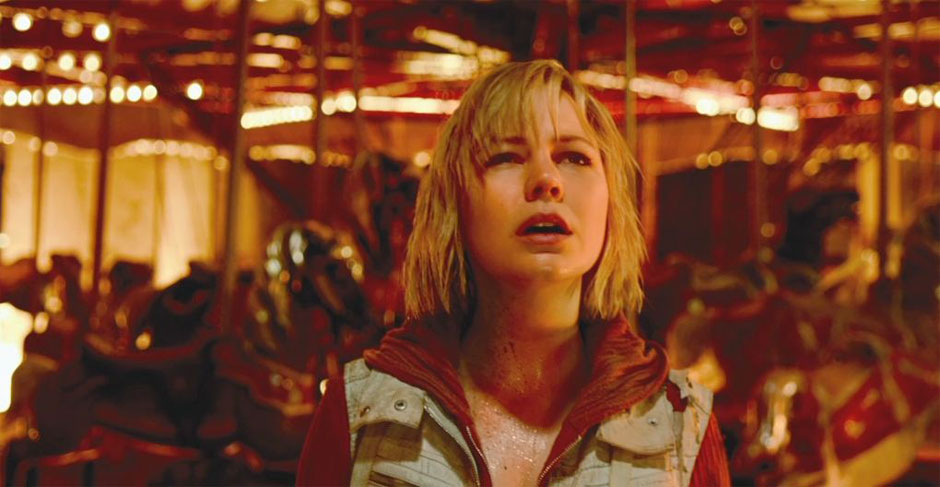 The image of an eight-armed, headless demon that uses the eyes of its victims to track further prey will stay with you… especially when you see it in perfect, crisp, mystifying 3D. That's what attendees of the New York Comic Con panel for the forthcoming Silent Hill: Revelation movie learned, upon being treated to several pieces of dazzling footage courtesy of director Michael J. Bassett, producer Samuel Hadida, and stars Adelaide Clemons and Kit Harington (the latter of whom was applauded by a passionate community of Game of Thrones aficionados).
The panel opened with the team sharing the new three-dimensional trailer for the picture, which seemed to favor depth and density over the "popping out of the screen" gimmick that many 3D flicks tend to opt for. This aesthetic has so grand an affect on the viewing of the trailer, in fact, that director Bassett insisted, "If you don't see the movie in 3D, you're really not seeing the movie we made."
The trailer offered glimpses into the various haunting settings of Silent Hill: a hellish prison, a fiery nightmare carousel, an ashen, snowy wasteland (prompting the aforementioned Thrones fans to call out, "Winter is coming!"). But the creatures are the real sell here.
In the trailer and a scene from the film, also shown at the panel, fans got to see the likes of ghoulish ambassadors from the titular underworld, faceless nurses, and a slew of other shriek-inducing creatures — and that should be taken literally. Star Clemons actually treated the panel audience to her own expert scream, which Bassett insisted was provoked (unintentionally) during every single scene the actress filmed. But somehow, despite the horrific nature of the beasts, the combination of Bassett's creative eye and his application of 3D drapes every one of his terrifying creatures in an essence of strange beauty.
In addition to the trailer and the clip, the panel also debuted what they called "the first 3D featurette," which showcased the present stars discussing their characters, as well as veteran chiller Malcolm MacDowell, who likens his Silent Hill character to King Lear.
Horror is a polarizing genre, and video game movies even more so. But one area in which Silent Hill should thrill universally is the visuals: with a depth reminiscent of a highly frightening Avatar, there is little issue to take with how this film looks so far.
[Photo Credit: Open Road Films]
More:
NYCC 2012: Sean Astin on Why Elijah Wood Has It Easy in The Hobbit Trilogy
Sinister Mastermind Scott Derrickson and 5 Directors Who Returned to Indies