Olivia Wilde and Chris Hemsworth Married… on the Set of 'Rush' — PICS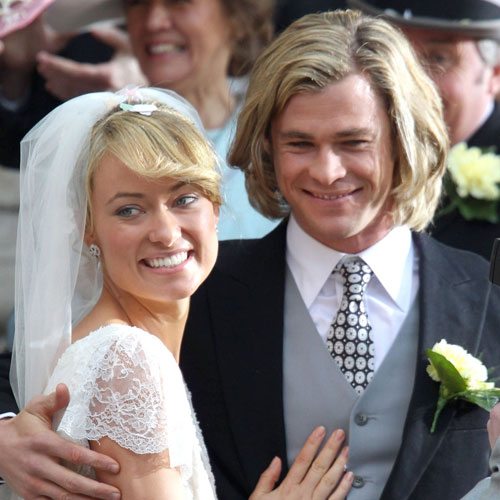 Today (April 4, 2012) marks the last day of shooting on Rush, the biopic of '70s Formula 1 racer James Hunt, the dashing driver whose near fatal accident in 1976 pushed him to compete (only one week later) in a race against his then-rival, Niki Lauda. The film, helmed by Oscar-winning director Ron Howard (A Beautiful Mind, Frost/Nixon) stars Thor's Chris Hemsworth as the playboy sportsman and Olivia Wilde, as Hunt's first wife, model Suzy Miller.
In one of the movie's less heart-pounding moments (unless Howard is injecting the same kind of adrenaline-infused racing style into ceremonial nuptials), Hemsworth and Wilde tie the knot, and on-set photographers were there to catch the moment. Filming a fake wedding a good way to start a rumor, no?
Along with the classy photos of Wilde and Hemsworth as Bride and Groom, Howard and Wilde have been taking to their Twitters to give us an inside look at the film. While it's safe to assume the movie won't be employing the photographic techniques of Instagram, the behind-the-scenes shots certainly get one excited for the pulled-from-the-headlines drama and reveal that Wilde and Hemsworth are having a boatload of fun on set.
Rush hits theaters in 2013.
Find Matt Patches directly on Twitter @misterpatches and remember to follow @Hollywood_com!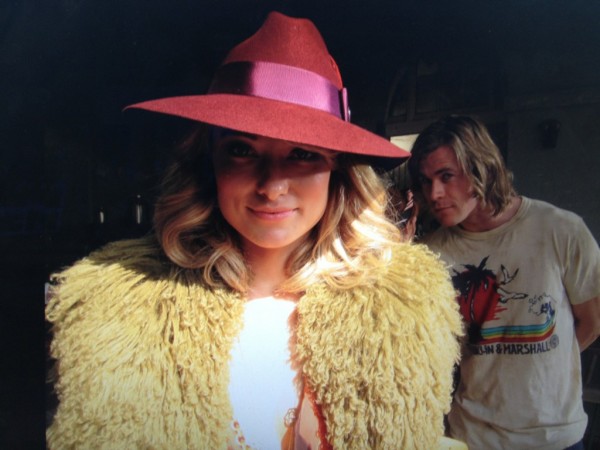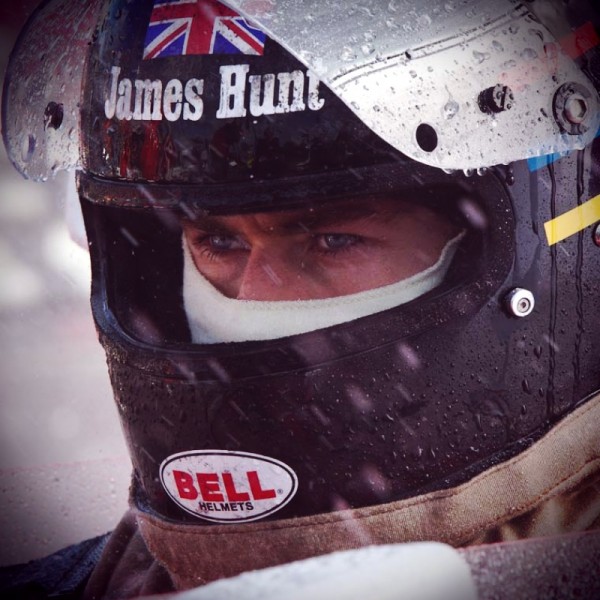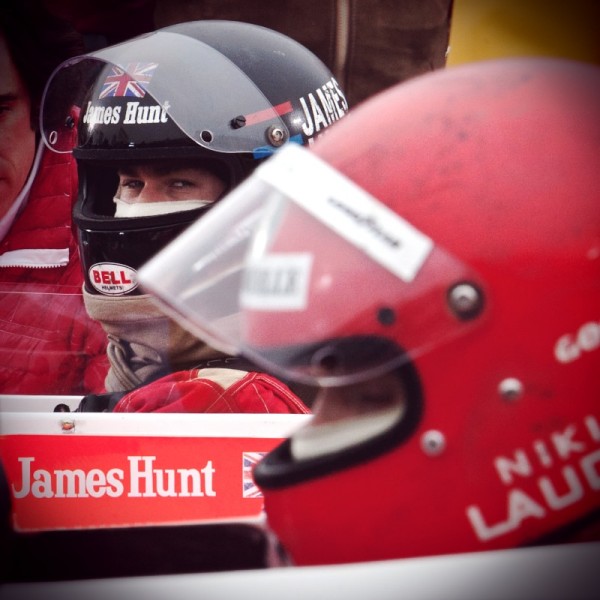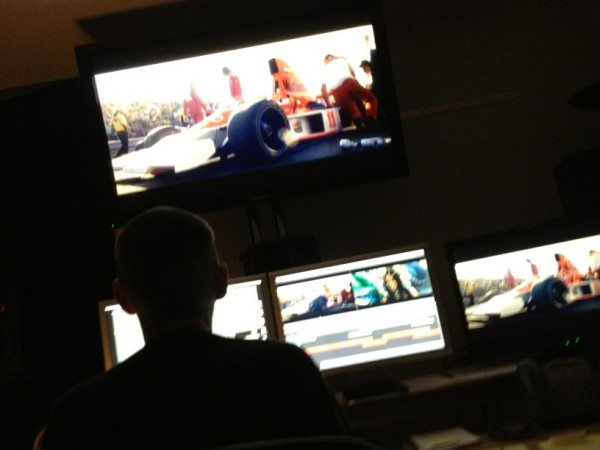 Photo Credit: Flynet UK/FameFlynet Pictures
More:
Hollywood's Leading Men Worthy of the Gods
Snow White & the Huntsman Trailer: Lord of the Rings Meets…Avatar?
Cabin in the Woods: The Most Crowd-Pleasing Movie of All Time?