On Location Vacations: Where Is 'Insurgent' Filming This Week?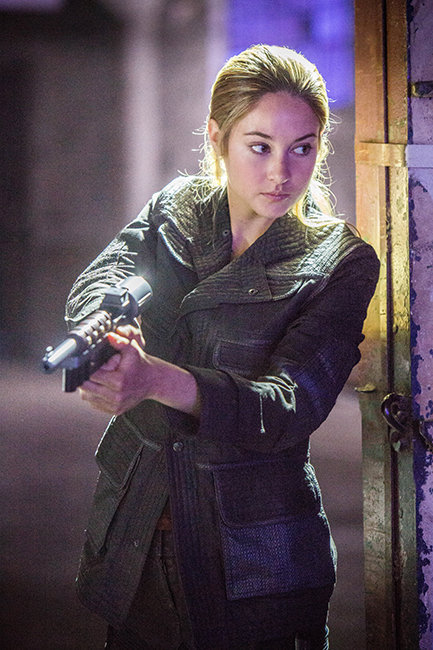 Summit Entertainment via Everett Collection
Tina Fey, Nick Jonas, and Shailene Woodley are all keeping busy on sets this week. Find out exactly what and where they're filming below:
If you're in downtown Atlanta this week, make sure you look up. Crews have been busy rigging zip lines on rooftops all over downtown, including the top of the Peachtree Center, for the movie Insurgent. On Friday, stuntmen were seen testing the rigs so we can only assume filming will take place this week. The Divergent sequel, which stars Shailene Woodley, Theo James, Kate Winslet, Zoë Kravitz, Miles Teller, and Ansel Elgort, hits theaters March 20, 2015.
Tina Fey and Amy Poehler are teaming up again this summer for The Nest. The comedy duo is also back in New York for the movie about two sisters who go home to clean out their childhood bedroom before their parents sell their house. It was also just announced Maya Rudolph has joined the cast making it a true SNL reunion! Today, you can find the ladies are filming off of Mamaroneck Ave in White Plains, N.Y.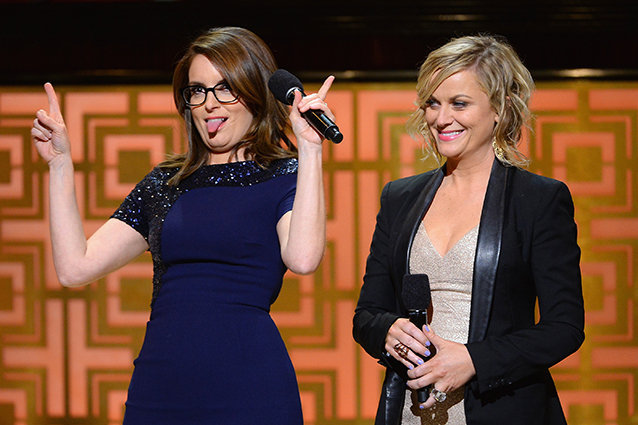 Getty Images
Nick Jonas is returning to the small screen this fall for Navy St. The DirecTV series centers on a mixed martial arts gym in Venice, Calif. run by Alvey Henderson (Frank Grillo), whose drug addiction kept him from making it big as a fighter. Jonas plays his youngest son. Navy St. has been filming at the Nelles Correctional Facility in Whittier, Calif. for several weeks. Nelles was also the primary filming location for Kristen Stewart's latest movie, Camp X-Ray.
To find out where else your favorite stars are filming, check out my daily filming locations at OnLocationVacations.com!