'Oz's' Wicked Witch and 8 of the Wildest Actress Transformations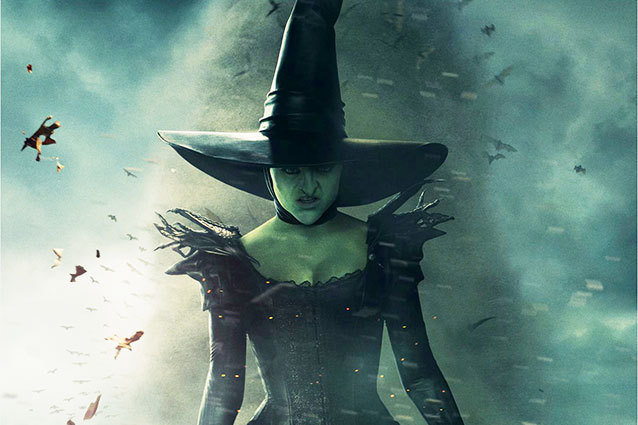 Do you know who that is playing Oz The Great and Powerful's Wicked Witch? Are you sure?
One of the best kept secrets in the latest incarnation of Wizard of Oz is the identity of the fantasy flick's verdant villain. It's a reveal made possible through the magic of movie makeup, a makeover that turns a stunning actress into the wickedest witch there ever was. A few smears of green foundation wouldn't do the trick — this is the full cake treatment, turning the actress underneath is completely unrecognizable.
RELATED: 10 Terrifying Paranormal Characters Who Are Normally Attractive
Hollywood has been masking actors and actresses in makeup since the early days of the business, but rarely do the leading ladies undergo a prosthetic job that completely separates them from their well-known personas. For a look back at some of the craziest makeovers in movie history, check out our gallery…
GALLERY: 8 of the Wildest Actress Transformations
Follow Matt Patches on Twitter @misterpatches
[Photo Credit: Walt Disney Pictures]