'Paradise Lost' Trilogy: A Glimpse at the Terrifying and Unbelievable Saga – EXCLUSIVE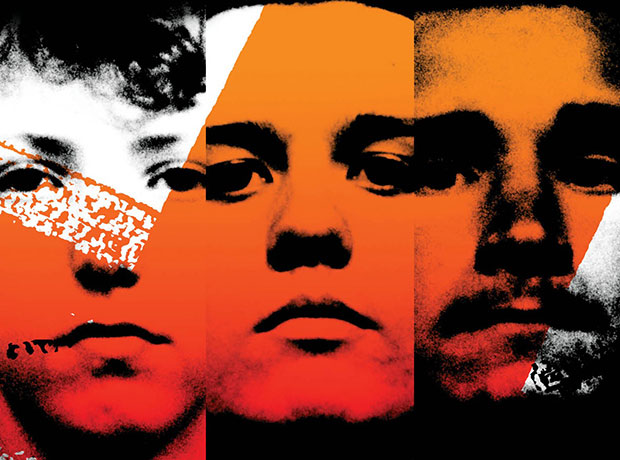 In 1994, Damien Echols, Jessie Misskelley, Jr., and Jason Baldwin were convicted and sentenced to life imprisonment for the murder three boys in West Memphis, Arkansas. On August 19, 2011, the then-dubbed the "West Memphis Three" were released from prison.
Even before the trio were incarcerated for what appeared to be the extent of their lives, many investigators and activists believed the evidence that led to the sentence was unfounded. The beliefs never wavered over the course of Echols, Misskelley Jr., and Baldwin's time in prison, with filmmakers Joe Berlinger and Bruce Sinofsky dedicating themselves to unraveling the truth behind the murders and freeing the West Memphis Three through their medium of choice.
Berlinger and Sinofsky's films — 1996's Paradise Lost: The Child Murders At Robin Hood Hills, 2000's Paradise Lost 2: Revelations and 2011's Paradise Lost 3: Purgatory — dug deep into the West Mephis Three case, uncovering new evidence that eventually led to the freedom of the three wrongly convicted men. In the new Paradise Lost Trilogy box set, those remarkable documentary efforts are collected with new, never-before-seen footage and interviews, along with a booklet featuring photographs of the production over the past 17 years.
In this exclusive clip from the box set, Jason Baldwin recounts the violent experience he encountered after arriving to prison. Hearing his words, there is no wonder Berlinger and Sinofsky worked steadily to do whatever they could to get the West Memphis Three out of their unimaginable predicament:
Follow Matt Patches on Twitter @misterpatches
[Photo Credit: DOCURAMA]
More:
The Future of Past 'Star Wars' Films: Will Disney Buy Nix Chances of Full Series Box Set?
See Eye-Popping Artwork from the Tarantino XX Blu-ray Collection — EXCLUSIVE
'E.T.' Behind-the-Scenes Footage Reveals Actor Originally Cast as E.T. — EXCLUSIVE VIDEO
From Our Partners: