Producers Guild Awards 2013: 'Argo,' 'Homeland' Continue Award Season Domination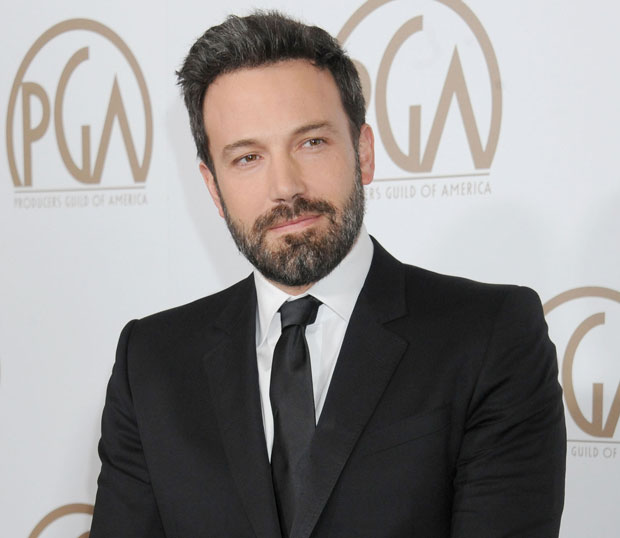 As if we needed any more proof that America was mad for the CIA in 2012, Saturday night's Producers Guid Awards gave further credibility to the mania by handing out some of its highest honors to Ben Affleck's fake-CIA-movie film, Argo and Showtime's jazzy runaway hit, Homeland.
The guild's 24th annual awards for excellence in film, television, and digital media were announced during a ceremony at the Beverly Hilton. Argo's snapping up of top film honors (the Darryl F. Zanuck Award) puts it at the forefront of the Oscar race for Best Picture. The PGAs have a fairly decent track record when it comes to selecting the film that takes home Academy Award gold — 73% accuracy, to be exact, which includes the 5-year streak the Guild has been on since 2008.
Homeland secured itself yet another gold for Best Drama Series during the night as well, reminding us all (yet again) that we love a jazzy biopolar super-CIA-genius more than anything else. (Especially if it involves Mandy Patinkin!) For an agency so shrouded in secrecy and mystery, it sure is popping up in our entertainment a heck of a lot.
But there was more than just covert operations and genius secret agents winning awards: both Brothers Weinstein (Bob and Harvey) accepted the Milestone Award in a teary-eyed speech from presenters Quentin Tarantino, Robert De Niro, and Robert Rodriguez. Future Star Wars helmer J.J. Abrams also accepted an award of his own: the Norman Lear Achievement Award. Not too shabby for a man with undoubtedly much of his already-impressive career still ahead of him
Check out the full list of winners, below!
Darryl F. Zanuck Award for Outstanding Producer of Theatrical Motion Pictures
Argo (Warner Bros.)
Producers: Ben Affleck, George Clooney, Grant Heslov
Outstanding Producer of Animated Theatrical Motion Pictures
Wreck-It Ralph (Walt Disney Studios Motion Pictures)
Producer: Clark Spencer
Outstanding Producer of Documentary Theatrical Motion Pictures
Searching For Sugar Man (Sony Pictures Classics)
Producers: Malik Bendjelloul, Simon Chinn
Norman Felton Award for Outstanding Producer of Episodic Television, Drama
Homeland (Showtime)
Producers: Henry Bromell, Alexander Cary, Michael Cuesta, Alex Gansa, Howard Gordon, Chip Johannessen, Michael Klick, Meredith Stiehm
David L. Wolper Award for Outstanding Producer of Long-Form Television
Game Change (HBO)
Producers: Gary Goetzman, Tom Hanks, Jay Roach, Amy Sayres, Steven Shareshian, Danny Strong
Danny Thomas Award for Outstanding Producer of Episodic Television, Comedy
Modern Family (ABC)
Producers: Cindy Chupack, Paul Corrigan, Abraham Higginbotham, Ben Karlin, Steven Levitan, Christopher Lloyd, Jeff Morton, Dan O'Shannon, Jeffrey Richman, Chris Smirnoff, Brad Walsh, Bill Wrubel, Danny Zuker
Outstanding Producer of Non-Fiction Television
American Masters (PBS)
Producers: Prudence Glass, Susan Lacy, Julie Sacks
Outstanding Producer of Competition Television
The Amazing Race (CBS)
Producers: Jerry Bruckheimer, Elise Doganieri, Jonathan Littman, Bertram van Munster, Mark Vertullo
Outstanding Producer of Live Entertainment & Talk Television
The Colbert Report (Comedy Central)
Producers: Meredith Bennett, Stephen Colbert, Richard Dahm, Paul Dinello, Barry Julien, Matt Lappin, Emily Lazar, Tanya Michnevich Bracco, Tom Purcell, Jon Stewart
Outstanding Sports Program
Real Sports with Bryant Gumbel (HBO)
Outstanding Children's Program
Sesame Street (PBS)
Outstanding Digital Series
30 Rock: The Webisodes
[Photo Credit: Gregg DeGuire/WireImage]
Follow Alicia on Twitter @alicialutes
More:
Sundance Awards: 'Fruitvale' Is 2013's First Oscar Contender
J.J. Abrams Officially Handed 'Star Wars: Episode 7' By George Lucas
Julian Assange Obtains Leaked WikiLeaks Movie Script, Because Of Course He Does

J. J. Abrams and 'Star Wars': Has the Lightsaber Been Passed to the Right Director?