10 Movies Roger Ebert Loved That Everybody Else Hated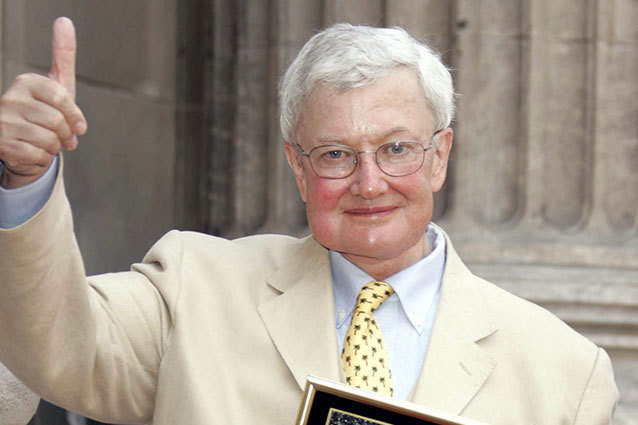 To be a great critic, you've got to have strong opinions and a forceful, eloquent manner of articulating them. Roger Ebert, who died yesterday at 70 after long battles with cancer, did just that, whether in print or on his TV show At the Movies. A lot of Ebert's opinions were pretty conventional — just look at the films included in his Great Movies books or Your Movie Sucks.
But when he went against the grain and praised a movie that everybody hated, his reasons for being contrarian could be that much more interesting. Here's Ebert in his own words (with links to the original reviews we're excerpting), as he defends, praises, or outright fawns over ten movies that you, and just about everybody else, including his fellow critics, absolutely despise. 
Speed 2: Cruise Control (1997) Rotten Tomatoes' Tomatometer: 2%
"In the first movie, if the bus stopped, everyone would get killed. In this one, if the ocean liner doesn't stop, everyone will get killed. It's a small twist, I grant you, but a decisive one … Is the movie fun? Yes. Especially when the desperate Sandra Bullock breaks into a ship's supply cabinet and finds a chainsaw, which I imagine all ships carry. And when pleasure boaters somehow fail to see a full-size runaway ocean liner until it is three feet from them. Movies like this embrace goofiness with an almost sensual pleasure. And so, on a warm summer evening, do I." 
Garfield: A Tail of Two Kitties (2006): Tomatometer: 11%
Written Entirely from the Point of View of Garfield himself: "Having spent years within the cramped panels of a newspaper comic strip, I gloried in the freedom of the cinema. It allowed me to show off my body language: My languorous stretches, my graceful pirouettes, my daring leaps and bounds, my shameless affection for my owner, Jon (Breckin Meyer). There will be malcontents who claim I am not the real author of this review, because how could a cat know that after you mention a character in a movie, you include the name of the actor in parentheses? Do these people believe a cat lives in a vacuum? I read all the movie reviews, especially those of Ebert, a graceful and witty prose stylist with profound erudition, whose reviews are worth reading just for themselves, whether or not I have any intention of viewing the movie…
"Ebert, the smart and handsome one, gave thumbs up to my first movie, but Roeper, the other one, gave thumbs down and was particularly unkind. He went on forever attacking Ebert for liking Garfield. This from a man with enough taste to praise Duma. How very disappointing. One of Roeper's complaints was that I was animated and all of the other characters in the movie were 'real.' Do you have any idea how a statement like that hurts an actor who has worked all of his life as a media cat? Yes, Richard Roeper, I was animated. Read my lips: I am a character in a comic strip. What Roeper should have done for perfect consistency is complain that Dennis was not animated in Dennis the Menace." 
RELATED: A Tribute to Pulitzer Winner and Internet Troll Roger Ebert
Knowing (2010) Tomatometer: 33%
"Knowing is among the best science-fiction films I've seen — frightening, suspenseful, intelligent and, when it needs to be, rather awesome. In its very different way, it is comparable to the great Dark City, by the same director, Alex Proyas. That film was about the hidden nature of the world men think they inhabit, and so is this one. The plot involves the most fundamental of all philosophical debates: Is the universe deterministic or random? Is everything in some way preordained or does it happen by chance? If those questions sound too abstract, wait until you see this film, which poses them in stark terms: What if we could know in advance when the Earth will end?" 
The Happening (2008) Tomatometer: 17%
"For some time the thought has been gathering at the back of my mind that we are in the final act. We have finally insulted the planet so much that it can no longer sustain us. It is exhausted. It never occurred to me that vegetation might exterminate us. In fact, the form of the planet's revenge remains undefined in my thoughts, although I have read of rising sea levels and the ends of species…I suspect I'll be in the minority in praising this film. It will be described as empty, uneventful, meandering. But for some, it will weave a spell. It is a parable, yes, but it is also simply the story of these people and how their lives and existence have suddenly become problematic. We depend on such a superstructure to maintain us that one or two alterations could leave us stranded and wandering through a field, if we are that lucky." 
2012 (2010) Tomatometer: 39%
"It's not so much that the Earth is destroyed, but that it's done so thoroughly. 2012, the mother of all disaster movies (and the father, and the extended family) spends half an hour on ominous set-up scenes (scientists warn, strange events occur, prophets rant and of course a family is introduced) and then unleashes two hours of cataclysmic special events hammering the Earth relentlessly. This is fun. 2012 delivers what it promises, and since no sentient being will buy a ticket expecting anything else, it will be, for its audiences, one of the most satisfactory films of the year." 
Cop and a 1/2 (1993) Tomatometer: 17%
"Cop and a Half is a cheerful example of the 'wunza' movie, so named because of its popular formula, as in: 'Wunza cop and wunza robber,' or, in this case, "Wunza cop and wunza 8-year-old kid." You can almost hear the pitch being made in a producer's office, as the possibilities are discussed. There isn't much that's original in Cop and a Half, but there's a lot that's entertaining, and there's a winning performance by a young man with a big name, Norman D. Golden II, who plays little Devon Butler, a kid who dreams of someday wearing the shield." 
She Hate Me (2004) Tomatometer: 19%
"Spike Lee's She Hate Me will get some terrible reviews. Scorched earth reviews. Its logic, style, presumption and sexual politics will be ridiculed. The Tomatometer will be down around 20. Many of the things you read in those reviews may be true from a conventional point of view. Most of the critics will be on safe ground. I will seem to be wrong. Seeming to be wrong about this movie is one of the most interesting things I've done recently. I've learned from it." 
Anaconda (1997) Tomatometer: 38%
"Anaconda did not disappoint me. It's a slick, scary, funny Creature Feature, beautifully photographed and splendidly acted in high adventure style. Its snakes are thoroughly satisfying. The most dreaded predator of the Amazon, we learn, the anaconda can grow to 40 feet in length, and crushes its prey before engorging it whole (so whole that it eats an entire jaguar, leaving behind only a single poignant eyeball)…Anaconda is an example of one of the hardest kinds of films to make well: a superior mass-audience entertainment. It has the effects and the thrills, but it also has big laughs, quirky dialogue and a gruesome imagination. You've got to like a film where a lustful couple sneaks out into the dangerous jungle at night and suddenly the guy whispers, 'Wait—did you hear that? Silence!"' 
Star Wars: Episode I — The Phantom Menace (1999) Tomatometer: 57%
"There is a sense of discovery in scene after scene of The Phantom Menace, as he tries out new effects and ideas, and seamlessly integrates real characters and digital ones, real landscapes and imaginary places…As surely as Anakin Skywalker points the way into the future of Star Wars, so does The Phantom Menace raise the curtain on this new freedom for filmmakers…As for the bad rap about the characters—hey, I've seen space operas that put their emphasis on human personalities and relationships. They're called Star Trek movies. Give me transparent underwater cities and vast hollow senatorial spheres any day."
Crash (2005) Tomatometer: 75%
Editor's Note: We realize this is a Certified Fresh score on Rotten Tomatoes, not to mention the fact that the movie won the Academy Award for Best Picture for 2005. However, in the years since its victory, an overwhelming backlash has met Crash, putting into stark relief just how ferociously Ebert championed the movie at the time, putting it at No. 1 on his Best of 2005 list and introducing it at numerous festivals. He also thought it's a movie that can change its audience for the better.
RELATED: Roger Ebert's 10 Best 'At the Movies' Moments
"Not many films have the possibility of making their audiences better people. I don't expect Crash to work any miracles, but I believe anyone seeing it is likely to be moved to have a little more sympathy for people not like themselves. The movie contains hurt, coldness and cruelty, but is it without hope? Not at all. Stand back and consider. All of these people, superficially so different, share the city and learn that they share similar fears and hopes. Until several hundred years ago, most people everywhere on earth never saw anybody who didn't look like them. They were not racist because, as far as they knew, there was only one race. You may have to look hard to see it, but Crash is a film about progress." 
Follow Christian Blauvelt on Twitter @Ctblauvelt
---
From Our Partners:


40 Most Revealing See-Through Red Carpet Looks (Vh1)


33 Child Stars: Where Are They Now? (Celebuzz)