Roman Polanski Already Back To Work On 'God Of Carnage'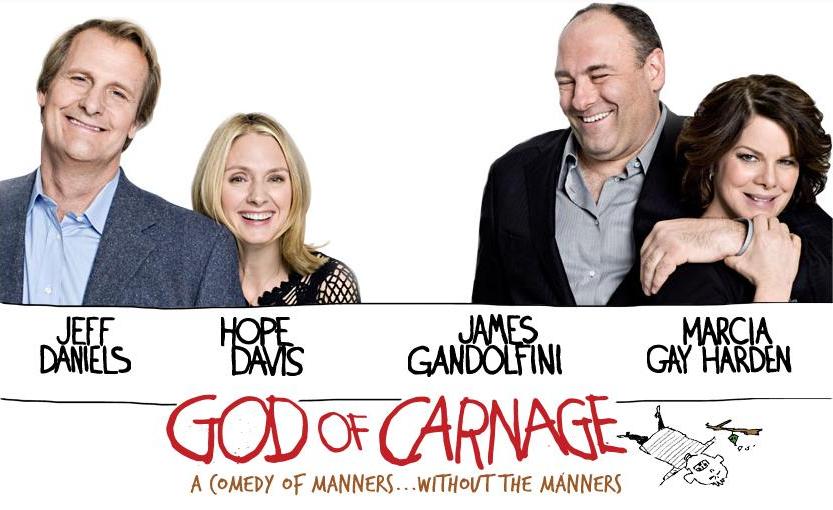 Roman Polanski lost a great deal of time while incarcerated by the Swiss earlier this year, but he's not wasting any now that he's a free man. Vulture reports that he has resumed work on the adaptation of Yasmina Reza's award winning stage production God Of Carnage.
The play, which was translated by the wonderful wordsmith Christopher Hampton, centers on two pairs of parents whose children are involved in a fight in a public park and later meet to discuss the matter in a civilized manner. As the evening rolls along, tensions build and the parents become increasingly childish, resulting in the evening devolving into chaos. The original West End production starred Ralph Fiennes, Tamsin Greig, Janet McTeer and Ken Stott, while the first Broadway version cast Jeff Daniels, Hope Davis, James Gandolfini and Marcia Gay Harden as the feuding couples and took home three Tony's in 2009 (for Best Play, Best Direction and a Best Actress award for Harden).
Though the play is set in New York, Polanski will obviously film in Europe (where he can avoid more legal matters) and hopefully be able to attract the kind of household names that the stage version has. In a perfect world, the controversial filmmaker will be able to have Daniels/Davis/Gandolfini/Harden reprise their roles, giving the project a kick of star power and prestige that will rope in theater fans as well as movie buffs. There have been many other wonderful performers involved in the production, from Lucy Liu and Jimmy Smits to Dylan Baker and Annie Potts – any combination of likable actors could potentially make the film a hit. The real question is whether or not Polanski's public image will hurt the project…
Source: Vulture