Scrat Sails the Seven Seas in 'Ice Age: Continental Drift' Poster
You may think that Ice Age: Continental Drift is straying too much from the original movie in 2002, but I implore you to listen to reason.
One of the only things I retained from Earth Science is that technically, we're still in the Ice Age, because any period of time wherein polar ice caps exist on the planet Earth is considered an Ice Age. And I think that was the plan all along for the people at 20th Century Fox, because it gives them pretty much an endless period of time with which to make movies starring the Ice Age trio. They can drift with the continents, dodge the spewings of Pompei, learn from Socrates, dine with Jesus, scale the Great Wall, spar with King Arthur, paint with Michelangelo, sail with Columbus, write with Shakespeare, compose with Mozart, invent with Edison, analyze with Freud, fly with the Wrights, take down Hitler, zoom to the moon, protest 'Nam, march in Washington, do the Hustle and inevitably see their own movie.
And none of it would be technically incorrect.
Join Manny (Ray Romano), Sid (John Leguizamo) and Diego (Denis Leary) in their newest adventure, involving Sid's estranged sloth family and a surplus of characters who, naturally, get in the way of the trio's quest to find their way home. Also onboard: Queen Latifah, Nicki Minaj, Seann William Scott, Josh Peck, Jeremy Renner, Aziz Ansari, Jennifer Lopez, Nick Frost, Drake, JB Smoove, Joy Behar and Wanda Sykes.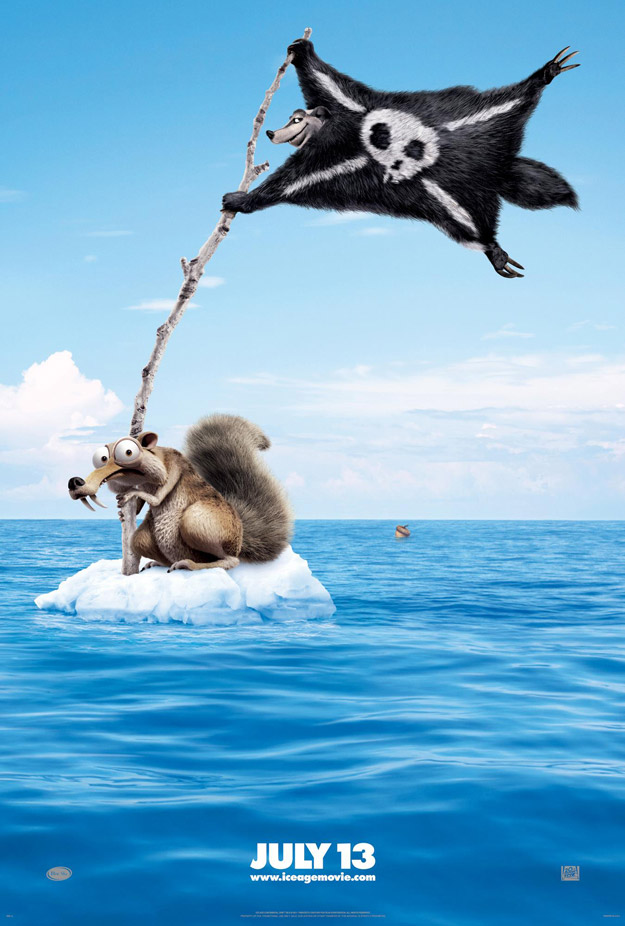 Source: Comingsoon.net