Shailene Woodley in Talks to Star In 'Divergent' — Is She the Right Choice?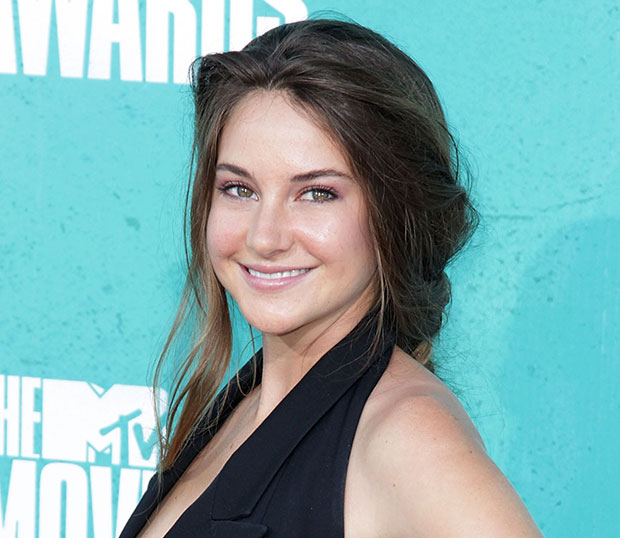 Shailene Woodley, star of The Secret Life of the American Teenager and The Descendents, is currently in talks to star in the Summit/Lionsgate movie adaptation of the YA book series Divergent. This news comes close on the heels of ABC Family cancelling Secret Life and Woodley booking the role of Mary Jane Watson in the The Amazing Spider-Man sequel.
Divergent, the first of three books in Veronica Roth's dystopian series, is set in Chicago in the future, where society is divided into factions based on human traits: erudite (knowledge), candor (honesty), dauntless (bravery), amity (happiness), and abnegation (selflessness). The story focuses on 16-year-old Tris Prior, who leaves the abnegation for a rival faction and falls in love, all while hiding a dangerous secret about herself. This secret could destroy the factions for good, but that may not be such a bad thing.
I am totally behind this casting choice, as Woodley would make a great Tris. Tris begins her life in a new faction completely alone and terrified. Woodley can pull off the role of scared teenager, as Secret Life proved when she was portraying a scared teen going through pregnancy in high school. As Secret Life went on, her character Amy became stronger and stood up for herself, which is what Tris learns to do in her new faction. Her transformation from scared, weak, and alone into a brave, strong, independent teenager makes up most of the first book in the series.
The secret Tris carries matures her quickly, and Woodley clearly has the talent to show all the emotions needed to make her story believable, as evidenced by her award-winning performance in The Descendants. One of the biggest reasons I am all for Woodley as Tris is that she actually looks 16, unlike a certain female protagonist in another dystopian YA book series movie adaptation.
Neil Burger (Limitless) is directing with the screenplay by Evan Daugherty (Snow White and the Huntsman).
Follow Sydney on Twitter @SydneyBucksbaum
[Photo Credit: Brian To/WENN]
More:
Shailene Woodley May Tackle Mary Jane in 'The Amazing Spider-Man' Sequel
'The Secret Life of the American Teenager' Ending After Season 5
Andrew Garfield, Marc Webb Swing Back for 'The Amazing Spider-Man 2'
From Our Partners:

(Moviefone)

NY Comic-Con: 34 Crazy Costumes
(Moviefone)