'Silver Linings Playbook': Jennifer Lawrence and Bradley Cooper Get Close — TRAILER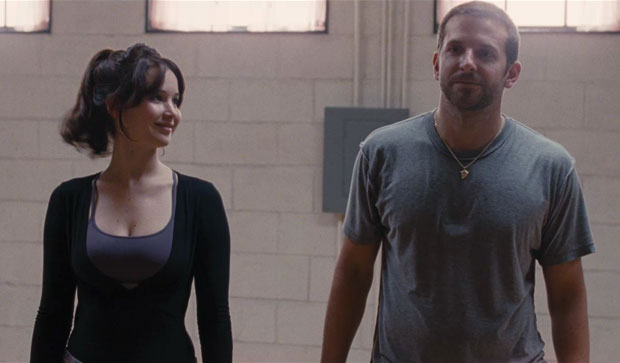 Since nabbing the coveted People's Choice Award at the
Toronto Film Festival
,
David O. Russell
's mental illness dramedy
Silver Linings Playbook
has only continued to build on its early Oscar buzz. Since the film has already connected with the festival circuit, it's only a matter of time until it strikes a nerve with audiences when it's released in theaters on November 21. (Instead of spending Thanksgiving with your dysfunctional family, you can spend it with this dysfunctional family!)  
With all the cards in their favor of becoming a critical and box office hit, the Weinstein Company wisely chose to release a second trailer for the film which emphasizes the palpable chemistry between their sexy leads
Jennifer Lawrence
and
Bradley Cooper
(giving, what Hollywood.com's own Matt Patches calls their
"career bests"
), as well as what appears to be the long-awaited restoration of
Robert De Niro
's cred, all set to the sounds of the ubiquitous, toe-tapping "Ho Hey" by
The Lumineers
. 
Whether or not the new trailer commits the preview cardinal sin and gives away too much (in this trailer we learn that Cooper's character Pat was institutionalized after he discovered his wife was cheating on him and Lawrence's Tiffany is a widow that is practicing for a dance competition) remains to be seen, but the two-minute clip should color eager moviegoers intrigued. Watch the funny, touching second trailer for Silver Linings Playbook here:
[Photo credit: Weinstein Company] 
More: