'Skyfall' Producer Barbara Broccoli on 'Serious Bond' and 9/11's Impact on the Series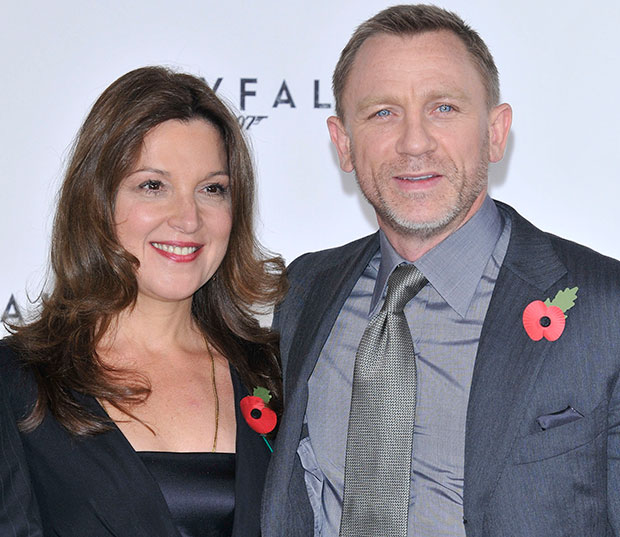 2012 will end with two major James Bond milestones: the 50th anniversary of the series (Dr. No was released on Oct. 5, 1962) and the release of the franchise' 23rd entry, Skyfall. Even with a sexy lifestyle, blockbuster action and genuine charm, Bond's lengthy lifespan seems downright impossible. How does one character last this long?
According to Skyfall producer Barbara Broccoli, who spoke to Hollywood.com for the EPIX documentary Everything Or Nothing: The Untold Story of 007, Bond has remained a pop culture staple thanks to his timeless source material, novels written by author Ian Fleming that were first brought to life by her father, Albert "Cubby" Broccoli. "[Cubby] always said, 'Whenever you're stuck, go back to Fleming.' When we're in story conferences working on the script, we bear that in mind. Fleming provides a solution."
For the new Broccoli describes her upbringing as one closely tied to the Bond franchise. Spending time with her father meant spending time on the sets of 007 productions — a crash course in making movies that would eventually help her produce her own. Cubby segued from his role as the franchise's main producer after 1989's Licence to Kill. His daughter, along with stepson Michael G. Wilson, stepped up from Associate Producer to take over for 1995's GoldenEye. "There was some trepidation about stepping into the role, but I was excited," says Broccoli. "The thing I learned from the my father was the passion and the commitment. So I brought that to the job. And my father was there for me — a guiding force."
While Broccoli applauds Cubby for holding the Fleming books on a pedestal, she also suggests her father was already ready to collaborate and react to great ideas. "We've always had a feeling in the making of these films that good ideas come from all kinds of people — in particular, the tried and true tested crew of technicians and artists that work on these films," says the producer. "I think all the films reflect their times, and I think they change with the times, and I think with each change of actor, the character of Bond evolves. It's all of these things that contribute to the longevity of the series. Not being frightened of taking risks, and not being frightened to alter with the times and with new actors and directors."
Much of that change is reverting back to the tone of books. Broccoli recalls casting Timothy Dalton, an actor the Bond team pursued for years before for finally nabbing him for The Living Daylights. The actor agreed to tackle Bond as long as the material was closer to Fleming's original works. "The Living Daylights was part of a short story collection. We took some elements of that," says Broccoli. "[He] wanted to make his Bond more realistic. I think he was ahead of his time in terms of reinventing the character."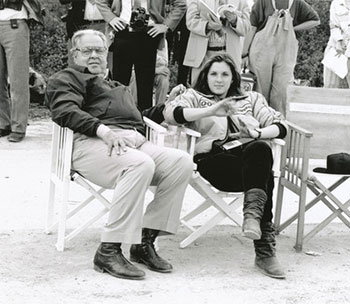 At the time, the tonal shift didn't sit well with Bond audiences, and Broccoli even admits that Dalton's next turn in the character reinvention may have been a misstep on the producers' part. "When we did Licence to Kill, that was a lot more violent," says Broccoli. "It was the first one that got a 15-rating in the UK, and I think we overstepped the mark there, in terms of going a bit too far into the realism. So that's something we're always struggling with. When to be realistic, and if so, how realistic and how much."
Not only did the time eventually come for 007 to take on a grittier tone, but in the wake of 9/11, the zeitgeist eventually demanded it. Broccoli recalls shooting Die Another Day in 2001 ("Very much a fantastical interpretation of the Bond universe,") and realizing the franchise was in the need of a change. "We then took our breath afterward and said, 'What do we do now?' It just didn't seem right to be so fantastical in a world of danger and high stakes. Fortunately, as a result of the litigation that had been going on, we got the rights to Casino Royale, the holy grail of the Bond lexicon."
Casino Royale falling back into the hands Bond company EON Productions opened the door to everything Broccoli believes the Bond franchise needed in the early 2000s: a new tone, a new style, and a new James Bond. A challenge to film, but one the team was ready to take. "It's a very tough book," says Broccoli. "The woman [Bond] loves betrays him and commits suicide. He goes through one of the most horrific tortures known to man." Although portraying the novel's events in a PG-13 manner harkened back to the Licence to Kill days, Broccoli says she never had a doubt that her team couldn't pull off Royale. "I think it's a great tribute to Martin Campbell and Daniel [Craig] to have pulled it off in the way that they did. It was important to the story. We couldn't shy away from it."
Craig's first outing as Bond was a worldwide success, but even so, the franchise continues to change. Broccoli calls Skyfall as "very compelling and very contemporary," acknowledging that it's a real actor's piece for Craig and newcomer Javier Bardem. And as the Bond franchise begins to grow — expanding into every medium under the sun — her focus will always be on making the movies perfect. "We did the first video game, GoldenEye, and it attracted a whole new audience. The video games bring a younger people who have become acquainted with Bond through video games. But our focus is the movies. It takes enough of our energy." Sorry James Bond Jr. fans — no cash grabs here. For now, the meat of the 007 series will arrive in theaters, continuing to echo the world around it.
Follow Matt Patches on Twitter @misterpatches
[Photo Credit: Photo Credits: Phil Loftus/Capital Pictures/Retna Ltd; EPIX]
More:
Javier Bardem on His Quirky 'Skyfall' Villain: 'That's Me — Because I'm Insane Sometimes'
A Non-Fan's Guide to James Bond
'Casino Royale' Is My Favorite James Bond Movie
From Our Partners:

New 'Star Wars VII': What to Expect
(Moviefone)

(Moviefone)