'Smashed' Stars on The Highs and Lows of Getting Sober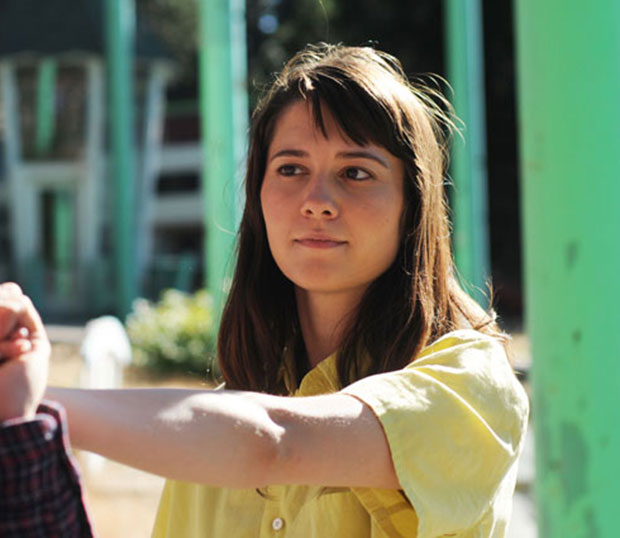 Movies centered on addiction are never a walk in the park, but Smashed — a Sundance Film Festival favorite — manages the delicate dance of a (late) coming-of-age film with a compelling love story.
Kate (Mary Elizabeth Winstead) and Charlie (Aaron Paul) are a young married couple who are madly in love with each other, but also with booze. When Kate — an elementary school teacher — realizes her alcoholism is spinning out of control, she attends Alcoholic Anonymous meetings to get sober, risking her marriage to Charlie.
Hollywood.com recently sat down with the film's stars — Mary Elizabeth Winstead, Mary Kay Place and director James Ponsoldt — to talk about the lightness and the seriousness of making a film centered on such a heavy topic.
"It was hard for me to sort of sit in on people's private personal moments," Winstead recalled of her research work at AA for her highly acclaimed role. "Some of them were actually very happy environments, some of them were very dark and very tense."
From the meetings to smoking rock sugar as fake crack for one of Kate's benders (Paul smoked the same as fake meth for his Emmy-winning role on Breaking Bad), Winstead and Paul's on-screen chemistry couldn't be anymore palpable, and we couldn't help but cheer for their heartfelt relationship.
You can embark on the Kate and Charlie's booze-filled (and booze-less) journey when Smashed hits theatres Friday, October 12, and be sure to check out the video below:
MORE:
Sundance 2012: Mary Elizabeth Winstead Pours a Shot of Talent into 'Smashed'
Winstead, Paul, Spencer in Talks to Join 'Smashed'
Sundance 2012: Prize Winners Include 'Beasts of the Southern Wild' and 'The Surrogate'