Harmony Korine Is Remixing 'Spring Breakers' to Make a Whole Other Movie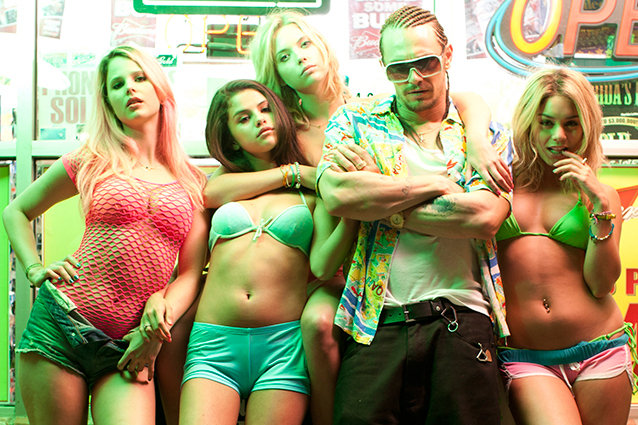 I think we can all agree that the main problem with Spring Breakers is that it's simply too normal. Thankfully, director Harmony Korine is in the same mindset and is making up for the lack of weirdness intrinsic in his movie by undertaking the task of remixing it entirely. In speaking with the LA Times, Korine expressed his intention to rebuild his story using new footage:
"With music remixes sometimes," Korine said, "when certain producers take a song and chop them up and deconstruct them – why not try that with a feature film? Using all different footage, making the same film all over again."
Resulting in… Spring Breakers, but shot from different angles? Spring Breakers, but constructed on different bits of dialogue? Spring Breakers from the point of view of Archie, or the ATL Twins? We have no real idea how this will manifest (but then again, we had no real idea of what would come of Spring Breakers the first time around).
"It'll be the first chopped and screwed movie," Korine continued. "The film has been sizzurped! … The ghost of DJ Screw came back and edited the film. It's going to be an interesting experiment." As such, we are indubitably excited. Excited for more Britney ballads, more descents into absolute corruption, more shorts. Every color.
Alien wasn't kidding, y'all: Spring break. Spring break Forever.
Follow Michael Arbeiter on Twitter @MichaelArbeiter | Follow hollywood.com on Twitter @hollywood_com
More:
'Spring Breakers' Is a Metaphor for the Breakdown of Britney Spears
A 'Spring Breakers' Glossary: What the Heck Is an ATL Twin?
4 Fantastic 'Spring Breakers' Theories
---
From Our Partners


Stars Pose Naked for 'Allure' (Celebuzz)


Which Game of Thrones Actor Looks Least Like His Character? (Vulture)