'Starlet': Witness the Beginning of a Beautiful Friendship — EXCLUSIVE VIDEO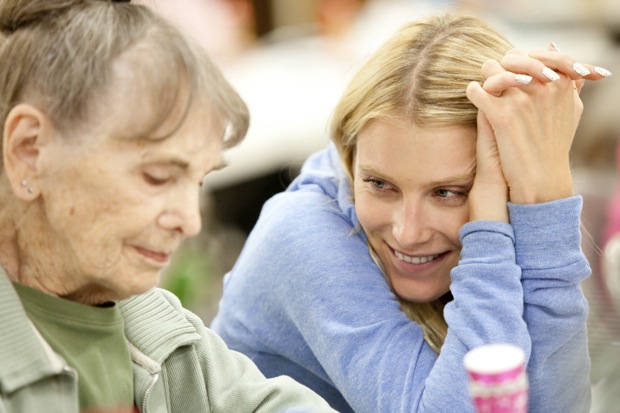 Why do so many movies take place in Los Angeles? Yes, it's the epicenter of the movie business, but beyond that, it's a breeding ground for relationships. L.A. is a town full of out-of-towners, people who have migrated to the sprawling metropolis for an endless list of reasons. People of different ages, colors, creeds, and personalities congregate in the town and instantly mesh. It doesn't always go well, but it happens.
Starlet is that type of story, chronicling the unlikely friendship between 21 year-old aspiring actress Jane (Dree Hemingway) and elderly widow Sadie (Besedka Johnson). In this exclusive clip from the film, we see the two first cross paths — a non-dramatic meeting at a yard sale that happens to set them off. Director Sean Baker plays things simply, and the result is an honest portrayal of a chance friendship in a place defined by those very encounters.
Check out the clip for Starlet below. The film opens in New York on Nov. 9th.
[Photo Credit: Music Box Films]
Follow Matt Patches on Twitter @misterpatches
More:
'Skyfall' Star Daniel Craig on Bond Fandom: 'There Are Too Many Voices to Make Any Sense Of'
'Breaking Dawn – Part 2' Star Peter Facinelli Is Going to Miss Stunt Training with the Cullens
New 'Django Unchained' Posters are Like Trading Cards — POSTERS