'Step Up Revolution' Trailer: The Most Socially Conscious Dance Film Since 'Dirty Dancing 2'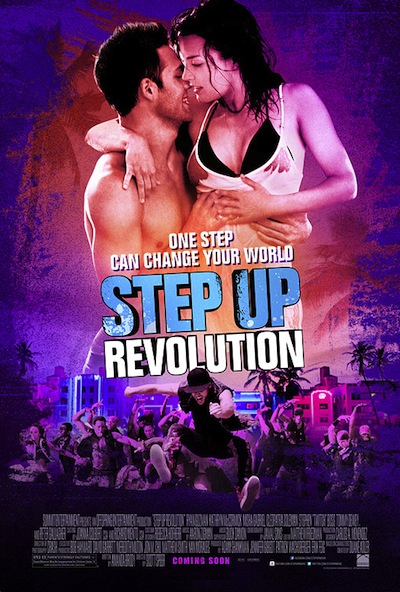 For those who thought the previous Step Up installments lacked weight and an awareness of the problems facing America today, Step Up Revolution is here to rectify those complaints.
Scrapping the slight "young twenty-somethings head to college!" plotline from Step Up 3D, Revolution pushes the envelope by injecting the franchise with a hefty dose of Occupy Wall Street spirit. The film follows Emily (So You Think You Can Dance's Kathryn McCormick) as she enters the Miami flash mob dance scene. When her new boyfriend, Ryan (Ryan Guzman), catches wind an evil businessman's plot to develop his group's home turf into real estate property, the choreography-savvy romantic duo turn to protest dancing to stand up against the man. Take that 1%!
The fourth Step Up movie will revolutionize cinemas on July 27, 2012.
Find Matt Patches directly on Twitter @misterpatches and remember to follow @Hollywood_com!
More:
See the Sensual First Poster for Step Up Revolution
Speculating on the Future of the Step Up Franchise