'Step Up': The Greatest Moments from the Series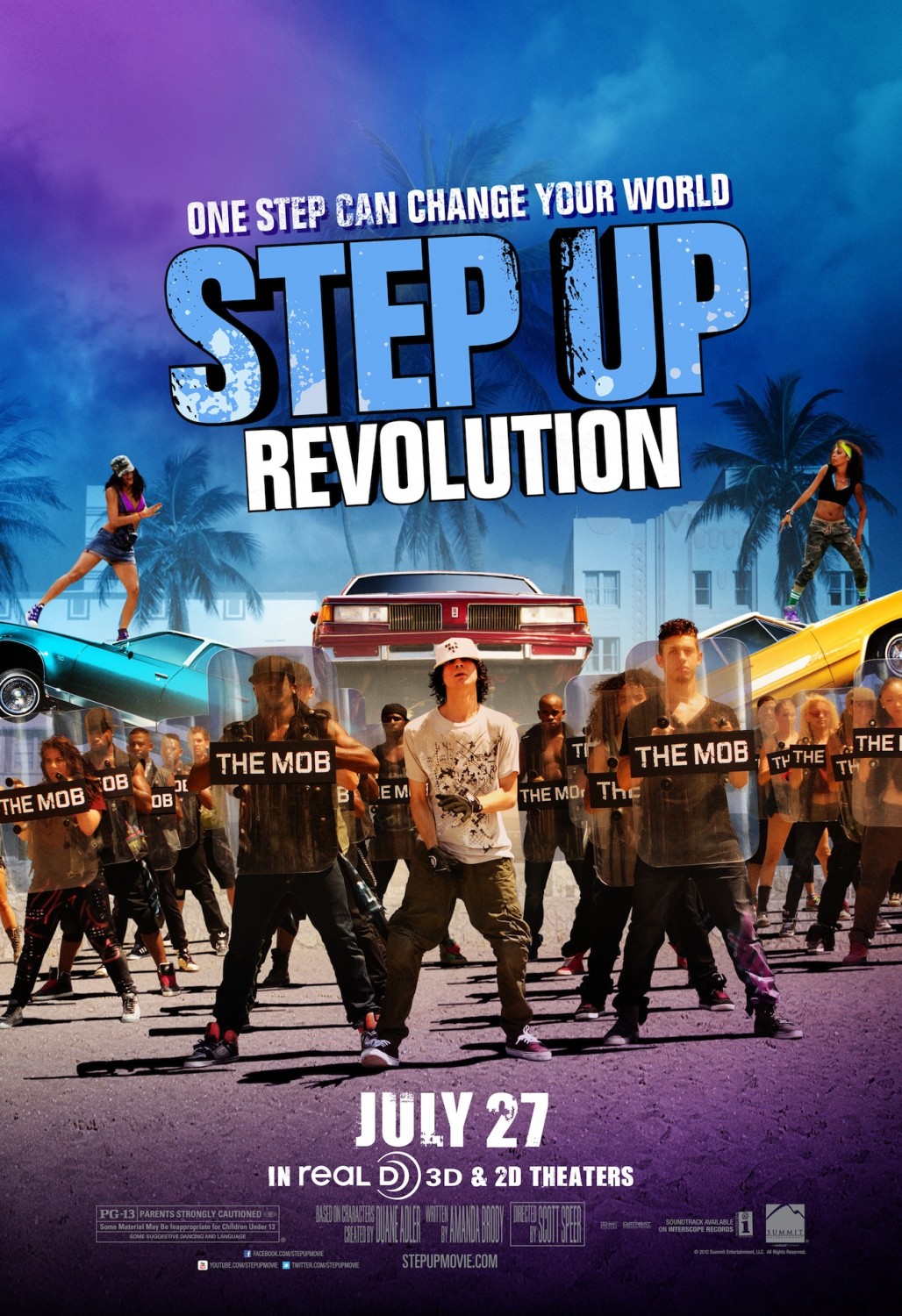 There are those out there who will try and persuade you that the Step Up movies are devoid of all merit, that they are formulaic nonsense unworthy of your time. These people would have you believe that there is no reason to be excited to go to the theater this weekend. These people are categorically wrong and should be reproached for their impudence.
The Step Up franchise is a collected testament to the undying spectacle of cinema. The plots may not be as fleshed out and well rounded as they should be (maybe?) but if you're not taken in by the jaw-dropping and innovative dance sequences that epitomize these films, you may be an alien from Planet Boring. In honor of the imminent release of Step Up Revolution, or Flash Mob: The Movie if you prefer, it seemed appropriate to look back over our favorite moments from this eye-popping, street-rocking, dance series.
"The Prank" — Step Up 2: The Streets
Step Up 2: The Streets could not be more aptly named. When our heroine is tossed out of the formidable street dance troupe the "4-1-0," she forms her own crew and proceeds to let her old team know they mean business. They film themselves sneak-attacking the 4-1-0 with strategic choreography and post it on the Internet. The shenanigan is the most intensely anti-intimidating retaliation ever to be captured on film, but there is something beautiful in these guerrilla style dance moves. The best part has to be when they film themselves busting movies inside the 4-1-0's headquarters. That's what we call breakin' and enterin'.
"Slurpee Surprise"— Step Up 3D
Pretty much everything about Step Up 3 is impossibly memorable for one reason or another. It is a film that got every last mile out of its silly 3D gimmick. While most movies this slavish to the added dimension end up losing something upon 2D home viewing, there is something perpetually magical about the slurpee scene in the franchise's third installment. In a moment of kindling romance that would make 7-11 endlessly happy, our two leads stand on a bellowing air grate and slowly release drips from the straws of their frozen fruit beverages. It's like watching children dazzled by bubbles, but speaks to the innocent, hysterical glee that is Step Up 3.
"Channing Tatum Breaks It Down Ballet Style"— Step Up
While easily the weakest of the series, in large part due to its reliance upon melodrama that the subsequent films largely abandoned, there is plenty to like about the progenitor of the Step Up series. Channing Tatum is our bad-boy-with-a-heart-of-gold who gets busted trashing a performing arts school and is forced into janitorial labor as penance. At one point, during his break between toilet cleanings, Tatum's trouble-making friends show up to give him grief. Tatum responds to mockery with mockery as he infuses exaggerated ballet moves into his typical, acrobatic club dancing routine. It's Baryshnikov the hook!
"Laser Suits"— Step Up 3D
There are so many insane and legitimately arresting dance sequences in Step Up 3 that choosing one standout is akin to selecting just one pair of shoes from an entire wall of premium kicks (something that also appears in the movie). Do you go with the wet and wild semi-final round made possible by a malfunctioning sprinkler system? The throwback to Fred Astaire and Ginger Rogers on the streets of NYC? No, it has to be the final battle involving dancing suits equipped with LED lights. The effect is a futuristic, bombastic laser show that shoots straight out of the screen and into your unsuspecting brain cavity.
"The Opening Dance-Off" — Step Up 2: The Streets
Channing Tatum did not headline any of the Step Up sequels, but that does not mean he left the franchise behind. His cameo in the opening scene of Step Up 2: The Streets amounts to one of the film's very best sequences. Tatum challenges our heroine, to whom he is a surrogate big brother, to a dance-off. The stakes of the wager are enrollment in the Maryland School of the Arts. So, you know, tension and stuff. The ensuing battle features frantic hip-hop moves, trampolines, and Tatum hanging himself by his oversized sweater only to slither out of it and stick the landing Magic Mike style. Need I say more?
More:
'Step Up Revolution' Trailer: The Most Socially Conscious Dance Film Since 'Dirty Dancing 2'
Ryan Guzman: The Next Channing Tatum? — EXCLUSIVE PICS
Snapshots from the 'Step Up Revolution' Premiere
[Photo Credit: Summit Entertainment]