Stephen King's 'Shining' Sequel Release Date Announced at Height of 'Shining' Popularity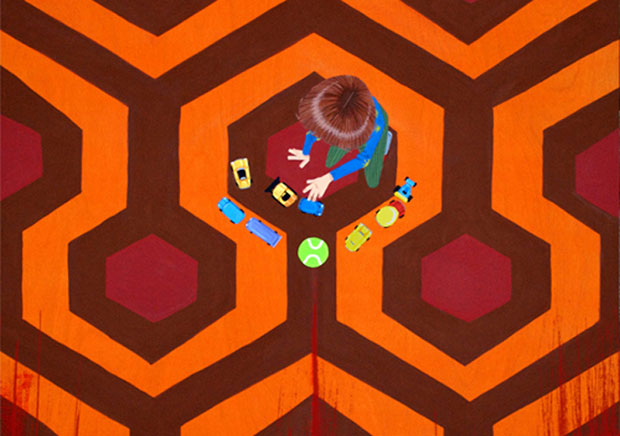 Stephen King fever is hitting an all time high.
It's been 35 years since the horror author published his spooky haunted hotel tale, The Shining (and 32 years since Stanley Kubrick adapted it for the big screen), but like all fondly remembered pop culture blips, the property is the talk of the town. The major announcement concerning The Shining comes straight from King: his follow-up novel, Doctor Sleep, will hit shelves September 24, 2013. The book follows an older Danny Torrence, now a drifter attempting to escape his past by roaming the U.S.. Little is known about the main plot, but the announcement reveals that Torrence will cross paths with "a twelve-year-old girl he must save from a tribe of murderous paranormals." Sounds about right.
Doctor Sleep arriving in 2013 is further evidence that, even at 65, King is a writing machine (he has released a novel every year since 2001). The sequel isn't even where contemporary fervor over King and The Shining end: nine of his books are in development for TV or film adaptations, with more being added nearly every month.
The biggest rumor of them all is that Warner Bros. is reportedly working on a prequel film to Kubrick's The Shining. Whether King would be involved in crafting the story for the project is unknown, but the book — like King's entire oeuvre — continues to be hot property. The Sundace premiere documentary Room 237 continues to the trend, examining the fervor over fans' close read of Kubrick's horror masterpiece. If people are willing to watch The Shining backwards for hidden clues on the moon landing conspiracy, it's safe to assume they'll trek out for a cinematic follow-up. The prequel is a question mark, but with Doctor Sleep officially landing on our e-readers next Fall, a new big screen Shining tale can't be far off.
Follow Matt Patches on Twitter @misterpatches
[Photo Credit: IFC Films]
More:
Joan Allen Joins the Stephen King Craze with 'A Good Marriage'
It's the Stephen King Movie Renaissance: 'The Reach' Headed to Big Screen
Chloe Moretz Offered Role in 'Carrie': Is She The Right Choice?