Steve Zaillian's 'Time Crimes' Goes From UA To DreamWorks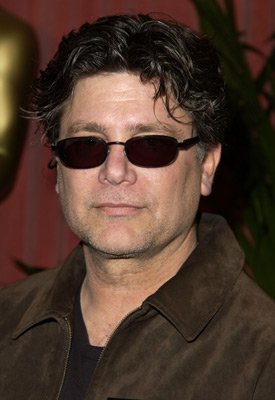 Steve Zaillian's involvement in any given project demands attention. As writer of films as acclaimed as Awakenings, Schindler's List and Gangs Of New York, it's safe to say that he knows a thing or two about great drama. He's also helped bring some awesome action flicks to the masses as co-writer of Mission: Impossible and Patriot Games. Now, he'll combine the sensibilities of both with Time Crimes, a sci-fi thriller that has been in the works for some time.
Zaillian shepherded the project as a producer, getting it set up initially at the restructured United Artists when Tom Cruise and Paula Wagner took the reigns of the fledgling studio in 2006. That deal got Cruise attached to the film as its star, but since then there's been little movement until today. Zaillian has now taken the project over to DreamWorks, where it will likely be fast-tracked now that he's agreed to re-write Tim Sexton's original draft of the screenplay. Whether or not Cruise remains involved now is a non-issue; the biggest hurdle that Time Crimes must overcome is rival films.
The plot centers on a man who repeatedly goes back in time an hour in an attempt to alter the events of a major crime. Sounds fun and all, but Summit Entertainment and director Duncan Jones (Moon) beat Zaillian to the punch with Source Code, an incredibly similar film that is due in theaters this April. Quite often, films sporting similar storylines end up racing to production; one eventually hits the big screen and is either a success or failure while the other may not get made at all. In this case, it's "too little, too late" for Zaillian and DreamWorks, and I don't even think the presence of a star like Cruise can make the film stand on its own at this point.
Source: Deadline