Sundance 2011: Fox Searchlight Picks Up 'Homework', Many Heads Scratched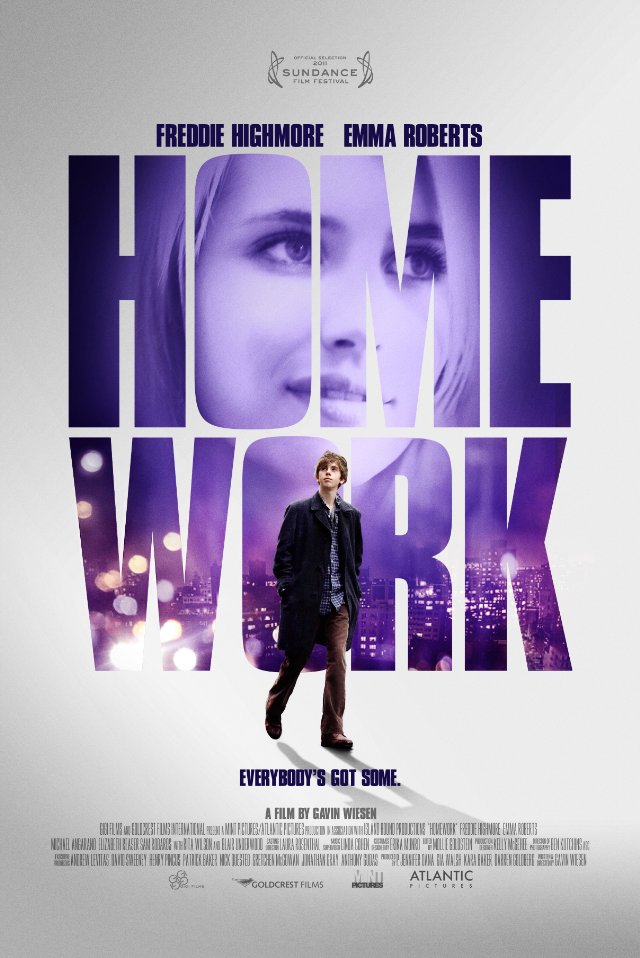 A few days in to the exhilarating chaos of Sundance, it's finally time for the buzzworthy films of the fest to be picked up by distributors. One of the first films that came single and quickly paired up is Homework, a coming of age drama starring Freddie Highmore, Emma Roberts, Rita Wilson, Blair Underwood and was written and directed by newcomer Gavin Wiesen. The odd part of the deal with distributor Fox Searchlight is that Homework… well, it's atypically dull.
Searchlight has a legacy for turning Sundance pick-ups into box office hits and Oscar nominees in the past, including such films as Juno, Little Miss Sunshine, 500 Days of Summer and Once. When they played at the Park City festival, buzz was aplenty with their visual and storytelling innovation. Searchlight has become synonymous with that unique perspective.
Which makes the Homework acquisition all the more surprising.
Homework puts the watchable Roberts and Highmore (all grown up from his Finding Neverland and Charlie and the Chocolate Factory days) on full display, letting the two flirt, play and showcase their potential. Keyword: potential. Homework ends up puttering out into indie convention. The tropes you conjure up when thinking of "Sundance" – mumbly, "real" dialogue, stretches of walking around New York to indie rock music, weird character traits forced in for added quirkiness – all make appearances. The story of a high school slacker who skirts around finishing his homework never finds its own identity, always taking the safe route.
Chalk Fox Searchlight's move to pick up the film to the power of budding young talent. With Roberts quickly becoming a hot property in the movie world and Highmore staging a comeback from child stardom, Searchlight is making a tactical play to wrangle audiences with faces over solid filmmaking. The silver lining: Highmore gets the boost he'll need to keep working. The kid is here to stay.