Tarantino's 'Django Unchained': First Poster — Inspired By Internet Artists?

Quentin Tarantino is a man of style. When he releases promotional material for his movies, he's not one to opt simply for an image of his leading man glaring stoically — he goes artsy. The director's upcoming Django Unchained has released its first official poster, which fits right into the Tarantino vibe…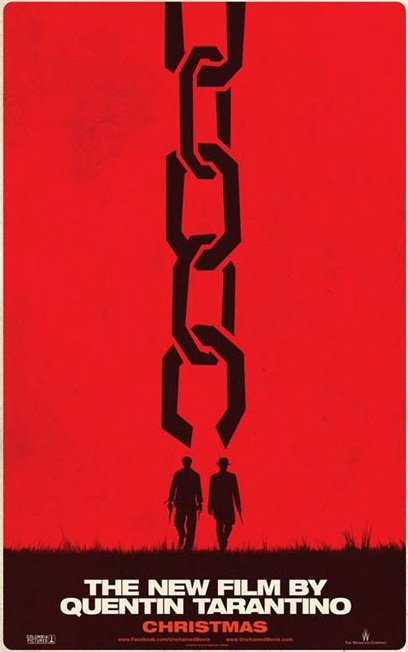 …but that's not the only thing the poster fits into. Over the years, a mass of fan-made posters have accumulated in accordance with the past works of the beloved filmmaker. In 2011, a Django Unchained fan poster hit the Internet…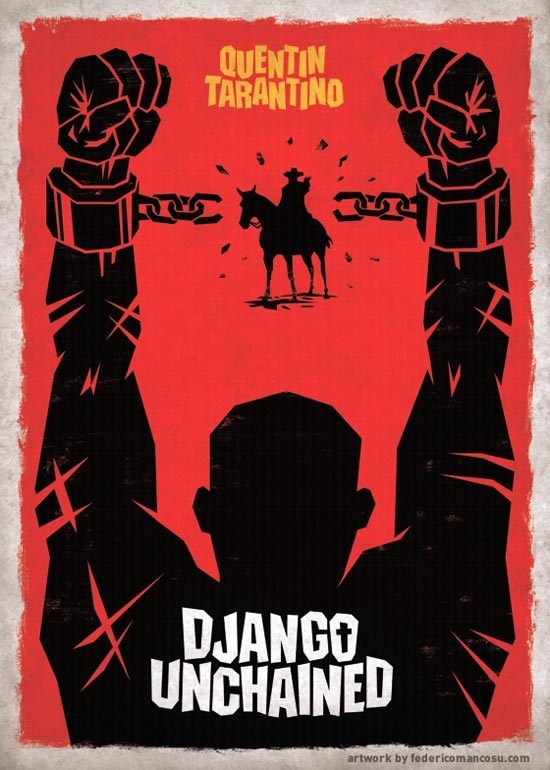 …and the similarities between the two are hard to ignore. It looks as though Tarantino crafted his new poster as an homage to the work done by his devoted fanbase.
Django isn't his first movie to get tribute artwork, however. Check out these other minimalist pieces celebrating Tarantino films like Pulp Fiction, Reservoir Dogs and the Kill Bill films.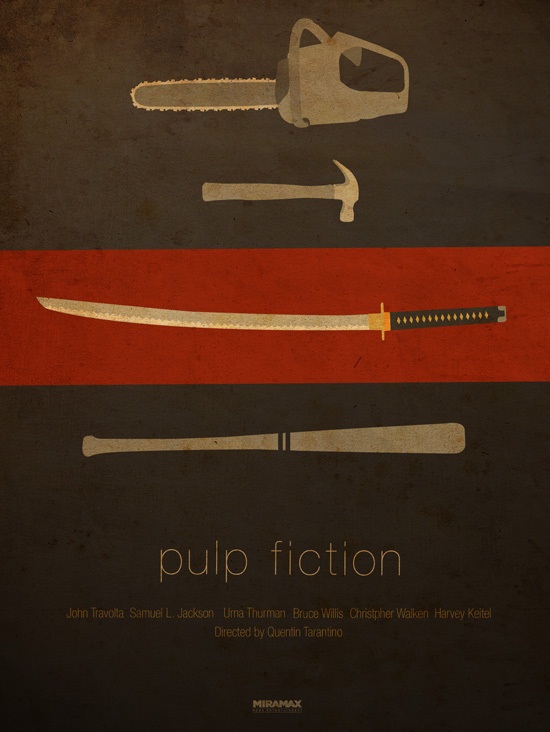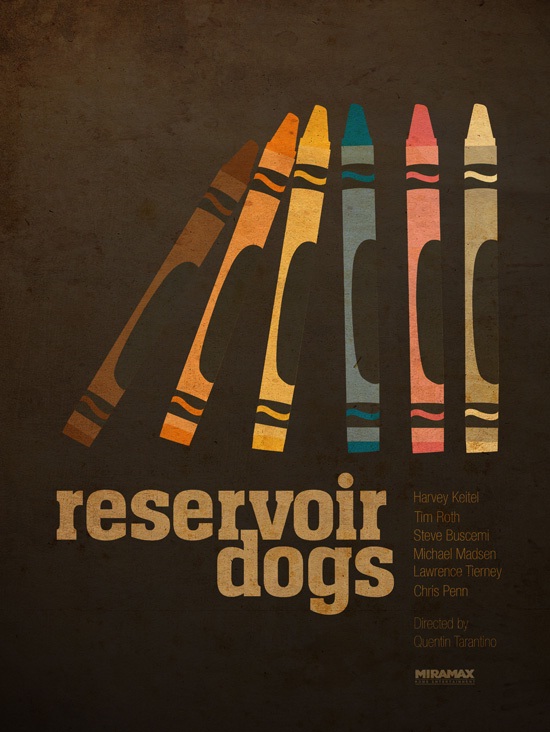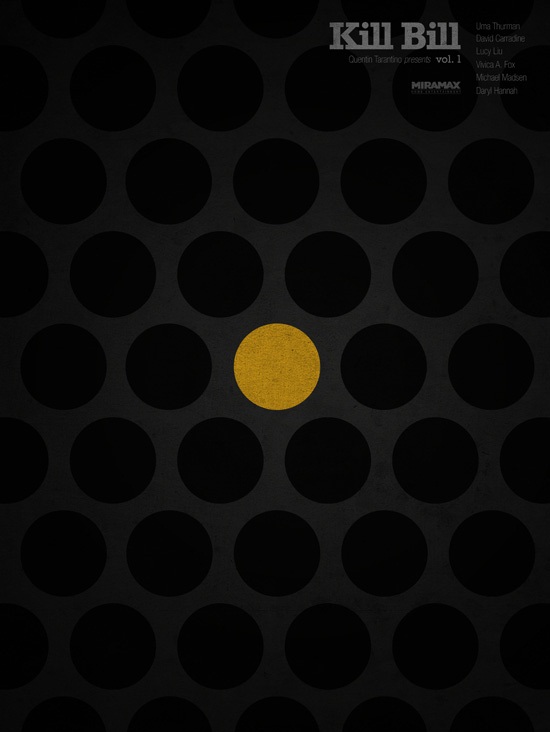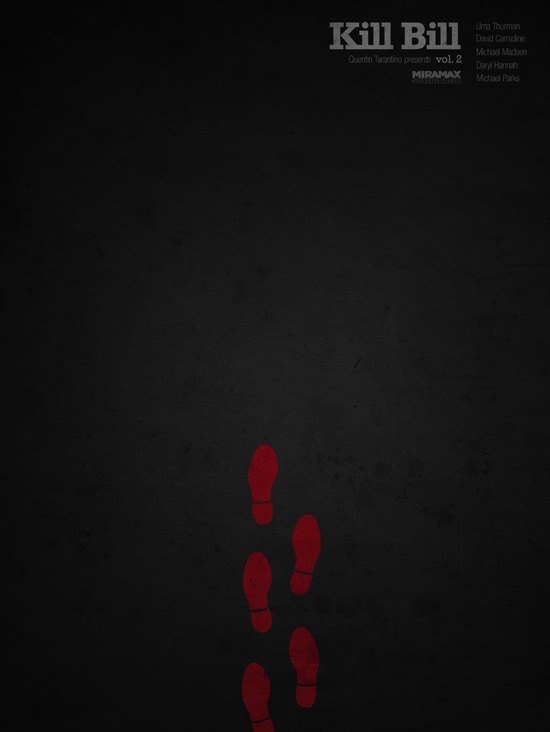 Django Unchained stars an all-star cast of Jamie Foxx, Leonardo Di Caprio, Christoph Waltz, Samuel L. Jackson, Sacha Baron Cohen and Kerry Washington. The film opens Dec. 25.
[Additional Poster Artwork by Ibraheem Youssef]
More:
Quentin Tarantino's Django Unchained: Joseph Gordon-Levitt No Longer Attached
RZA Joins Tarantino's Django Unchained