'Ted' and 'Magic Mike': The Curious Case of the Unpredictable Box Office Weekend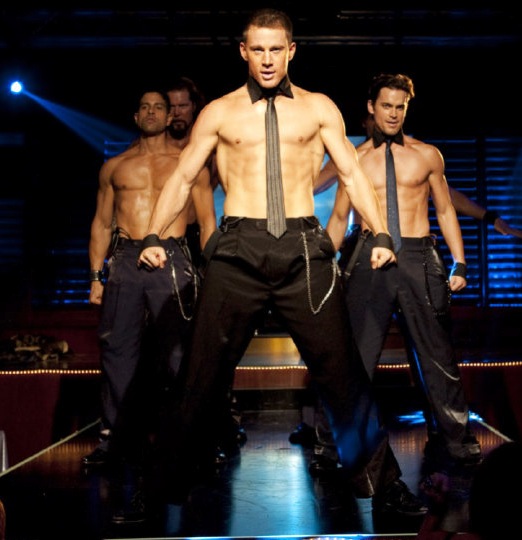 Every week, we at Hollywood.com Box Office try to predict how the weekend's top five films will play out and approximately how much each movie in the lineup will earn. All weekends are somewhat of a crapshoot to predict, but with no time machine to help us jump forward in time to Sunday morning (when the official studio estimates are released), we rely on pre-release tracking numbers, historical and anecdotal comparisons, industry chatter, official studio projections, and, of course, the tried and true (and sometimes inaccurate) "gut feeling."
The Ted / Magic Mike weekend (as it will be known to future generations) was one of the most difficult and thus inaccurately predicted weekends in box office history. Pundits and analysts alike (including yours truly) were all over the map in terms of what we thought the opening weekend numbers would be for these two very different R-rated films.
In order to give myself some level of pride-maintaining credibility, I stated the following in my weekend preview story right here on Hollywood.com Thursday: "This is one of the toughest weekends to predict given the number of new films and with predictions all over the map for both Ted and Magic Mike, but we will give it a shot!"
Honestly, when I saw Ted several weeks ago at an early screening, a few of us walked out predicting a $200 million-plus total domestic gross for the film. This was a pretty strong number and was met with incredulity from most who thought there was no way that a talking Teddy Bear movie, R-rated no less, could generate that kind of business.
I figured that the shock value of the outrageous concept of a foul-mouthed, pot-smoking, lecherous Teddy Bear and his surprisingly heartwarming relationship with his human buddy would turn this into a date-crowd phenomenon. As R-rated comedies go, Ted was sort of an instant classic and had many invoking The Hangover in their descriptions of the possible box office performance and cultural impact of the film. That film opened with around $45 million and became a national sensation earning over $277 million in North America alone.
I predicted around $35 million for the opening weekend in my preview story and I feel pretty good (all things considered) being off "only" around $20 million. However, there is solace in knowing that I was not alone — the highest predictions sat in the low $40 million range.
Great marketing by Universal (including a terrific one-sheet with Wahlberg and Ted in the men's room) and a killer red-band trailer propelled the film to this better-than-expected performance. Who knows, maybe the $200 million ultimate gross will work out for me and Ted.
That leads us to the second big surprise of the weekend: Magic Mike. With weekend predictions as low as $17 million, Mike went on to earn $19.4 million on Friday alone. As per usual, the industry underestimated women's impact on the box office and Mike stripped over the weekend to the tune of $39.1 million. My prediction of $30 million was not all that bad — at least I was on the higher side of most projections. But perhaps the large number for Mike wasn't too surprising when you consider the marketing tactics: From "Chan-o-Grams" to a gay pride Magic Mike parade float, this movie found a way to track down its target audience. Of course, generally solid reviews and Steven Soderbergh's street cred certainly worked in the film's favor — as did its star, Channing Tatum, who has spent the year churning out box office gold. (The Vow scored $41.2M in February while 21 Jump Street grossed $36.3 million its first weekend in March.)
One thing's for sure: The surprising success of both Ted and Magic Mike proves that moviegoers are tiring of old formulas at the cinema. These two non-sequels benefitted from their uniqueness and very effective marketing campaigns, making them irresistible to their target audiences.
More:
Channing Tatum on 'Magic Mike': A Movie for the '50 Shades of Grey Era'
Teddy Ruxpin Creater Has a Serious Issue with Film Version 'Ted'
[Photo Credit: Warner Bros.]