Thanksgiving Turkeys 2010
It's that time of year again, when the worst movies are behind us and all that remains is December's slate of Oscar bait and innocuous family fare. Granted, we still have to endure the likes of Gulliver's "Jonathan Swift Will Be Rolling in His Grave" Travels and Yogi "Hanna and Barbera Will Be Rolling in Their Graves" Bear — but still, it's pretty safe to say that neither will compare to some of the monstrosities that came between January and November. In the spirit of Thanksgiving, we present the turkeys of the year (aka the worst movie of 2010).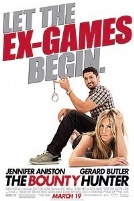 The Bounty Hunter
With Jennifer Aniston's steady flow of rom-com failures, it's almost as if millions of Friends fans have declared, "You're not getting a dime from us until you do the Friends movie!" And following the God-awful Bounty Hunter, she simply has to be closer than ever to taking part in, if not flat-out begging for, a big-screen version of the beloved sitcom. Hasn't she?! Bounty Hunter wasn't just her fault, however; frankly, no one should be proud of this ill-conceived (it's like a reimagining of the unimaginably bad Bird on a Wire), terribly cast (Dear Hollywood: Gerard Butler is not the next Hugh Grant) mess (director Andy Tennant wants his mainstream, PG-13 romantic comedy to be gritty — At least that's funny). Killers and Sex and the City 2 have Bounty Hunter — and our decision to limit this list to five movies — to thank for not making the cut.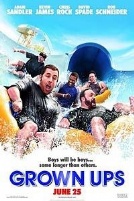 Grown Ups
It's hard to hate Adam Sandler. He's shown off serious acting chops in movies like Punch Drunk Love and even Funny People, and he seems like such a good friend — I mean look at the way he continues to find roles for his otherwise unemployable fallen-comedian buddies. (And WTF would director Dennis Dugan be doing if the Sand Man didn't get a $20 million itch every year? A straight-to-OnDemand Benchwarmers threequel?) BUT, that doesn't mean each of Sandler's "Adam Sandler" movies is anything less than atrocious, and this summer's Grown Ups was no exception. Sure, it wasn't quite Chuck and Larry bad, but the easy, crude, broad gags were again in overabundant supply — and again not even chuckle-worthy. It was the logical next step in Sandler's manchild shtick, whose regression has truly reached its trough but whose box office numbers haven't yet peaked. Translation: We get TWO Sandler movies next year. Tally-hoo-hoo! (Or some other Sandleristic show of excitement by way of baby talk.)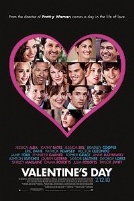 Valentine's Day
Quantity of A-listers is not proportional to quality of movie. Aside from reminding us of that, Valentine's Day was utterly useless — and very, very, VERY bad. The rom-com enlisted everyone from Julia Roberts (whose screen time could [mercifully] be counted on one hand) to Taylors Swift and Lautner, but veteran cheeseball director Garry Marshall's sole focus seemed to be on making all the pretty faces on the roster look pretty on the screen — which is a shame because there was actually some borderline talent available. Nothing much goes on in the movie, a kitschy, superficial joke under the guise of a quasi-intertwining love polygon. It reeks of a Hollywood scam: Just feed moviegoers a bunch of big names and dare them to resist a rom-com event like this on Valentine's Day! Story? Eh, who cares? And with a sequel already on the way … well, I guess we all lose?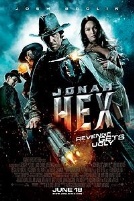 Jonah Hex
Almost every movie disaster qualifies as a failure in only one category: financially or critically. This summer's Jonah Hex (remember it?), however, bombed in both departments, to an almost historic degree. It had the makings of a surefire hit: great lead actor (Josh Brolin); hot starlet/gossip fodder du jour (Megan Fox); and lucrative hook ("based on the comic book"). Then the trailer hit the Internet. Soon thereafter, the movie had to come out, too, and when it did … just … yikes. Hex simply had no identity, and nothing really made sense — from the weird accents to the erratic editing to the unintentionally hilaaaaarious dialogue. And that says nothing of director Jimmy Hayward, whose uncertainty and nerves you can almost feel. At least it'll be appreciated by the Razzies.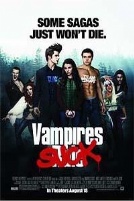 Vampires Suck
Co-writers/-directors/-schmucks Jason Friedberg and Aaron Seltzer make Uwe Boll look like Orson Welles. That's right — after a criminal amount of attempts, they can safely be considered the worst filmmakers around, less talented than the runner-up by a margin of roughly infinity. The film that cemented the duo's position, Vampires Suck, was their most abysmal yet, and that's downright impressive. It poked, er, tried to poke fun at the phenomenon mentioned in the title (namely Twilight-mania) and, you know, any other pop-culture target with a gigantic bull's-eye on its back. The result was typical of Friedberg and Seltzer's "work": lower-than-lowbrow, astoundingly unfunny and insulting to the spoofs of yore and any human being with the slightest sense of humor. If cockroaches had a sense of humor, it'd be insulting to them, too. But my hyperbole digresses … Bottom line: Vampires Suck was as lazy as filmmaking can get. Until the directors' next movie, that is.
Chief Perpetrators of Crap, 2010

M. Night Shyamalan: The Last Airbender AND Devil (which he co-wrote and produced)?? Jeez, Night — you didn't have to give your career its deathblow in the span of a few months; coulda parlayed The Sixth Sense into a few more movies/millions. But thanks for the mercy.

Josh Duhamel: Holy mother: Life as We Know It, Ramona and Beezus, When in Rome and The Romantics — all in 2010! And a cheating-on-Fergie scandal!

Jennifer Aniston: We already picked on her for starring in The Bounty Hunter, but we cannot, in good conscience, neglect to mention The Switch. If we pretend it never happened, bad-movie terrorism wins.

Forest Whitaker: Hate to bash a revered Oscar winner, but he had his hand in a whopping eight various projects this year, and those projects included Repo Men, Our Family Wedding and some that never even saw the light of day.
Nicholas Sparks: He brought us the vomit-inducing Dear John, The Last Song and The Ego of Nicholas Sparks: A Comedy (working title).
The Following Directors (and Their Crimes)
 Kevin Greutert (Saw 3D), Michael Patrick King (Sex and the City 2), Robert Luketic (Killers), Colin and Greg Strause (Skyline), Christian Alvart (Case 39), Alan Poul (The Back-Up Plan), Burr Steers (Charlie St. Cloud), Roger Kumble (Furry Vengeance) and Brad Peyton (Cats & Dogs: The Revenge of Kitty Galore).