'The Best Man Holiday' Already Has a Sequel In Development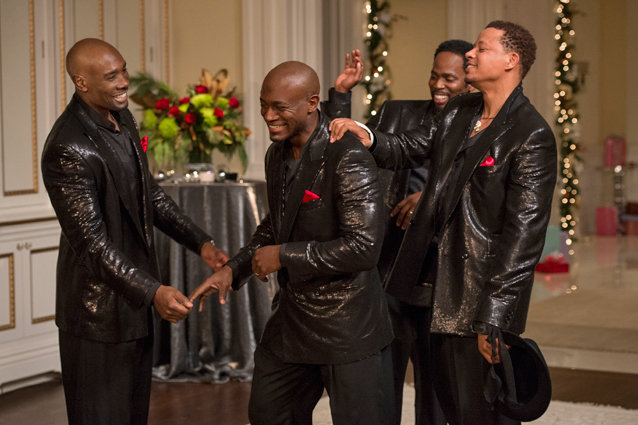 Universal
Fans of The Best Man Holiday may have waited almost 15 years for it to arrive, but another installment in the series will hit theaters much sooner. A sequel to the holiday rom-com is already in development after the film had a massively successful opening weekend, where it made $30.6 million, just a few million shy of beating out Thor 2 for the top spot. Deadline reports that the film's writer, director, and producer Malcom D. Lee is now in talks with Universal to develop a third film, which star Morris Chestnut seemed to confirm in a recent interview. According to Chestnut, the film's box office success gave the studio the confidence they needed to make another film, and Lee has already started coming up with storylines for the next installment. 
In addition to earning huge box office returns, the film also got very positive reviews, which is not only satisfying for fans of the original film, but will also likely help the The Best Man Holiday attract a new audience. According to critics, the large gap between films has also helps movie-goers who haven't seen the original film to follow the story and engage with the characters just as well as those who have. The positive buzz surrounding the film was likely another significant factor in Universal's decision to greenlight a follow-up.
The movie's ensemble, which includes Taye Diggs, Regina Hall, Sanaa Lathan, Nia Long, Terrence Howard, Melissa De Sousa and Harold Perrineau, are not contracted for a third movie, and since they all reportedly took a significant pay cut for The Best Man Holiday, it seems very likely that the stars can expect a raise this time around. Everyone seems to be willing to return for another film, although given the controversy that Howard stirred up over his salary negotiations for Iron Man 2, there's a chance that there could be a few conflicts when it comes time for the cast to sign on for the next movie. 
The Best Man Holiday is currently playing in theaters.