'The Dark Knight Rises' With Bane for IMAX — POSTER

All the publicity and hype surrounding the final installment of Christopher Nolan's epic Batman trilogy, The Dark Knight Rises has really become the BANE of our existence. Har har har, jokes! Just kidding! We're also so beyond wound-up for the final installment that we think something must be wrong if we don't hear about five new things each day. So thankfully–before we could get our panties in a twist–the kind folks over at IMAX decided to release a lil somethin' special in anticipation of the long lines that await moviegoers on July 20th. New IMAX poster, you say? Why yes, random stranger/fan of this movie and/or this site: there will be a special, limited-edition poster given out at select midnight IMAX screenings of The Dark Knight Rises! Hooray!
And this new poster? Well, it is pretty terrifying, to be honest! It shows the notorious Bane locking eyes with you (the shadow around which perfectly makes a vague outline of…a bat. Ooh I see what you did there, graphic artists!). The feel is very gritty, and made all-the-more menacing with Bane's features emphasized in black and white. His face mask front and center, reminding you that this dude is pure evil, y'all. But don't take our word for it, look at the image yourself, below: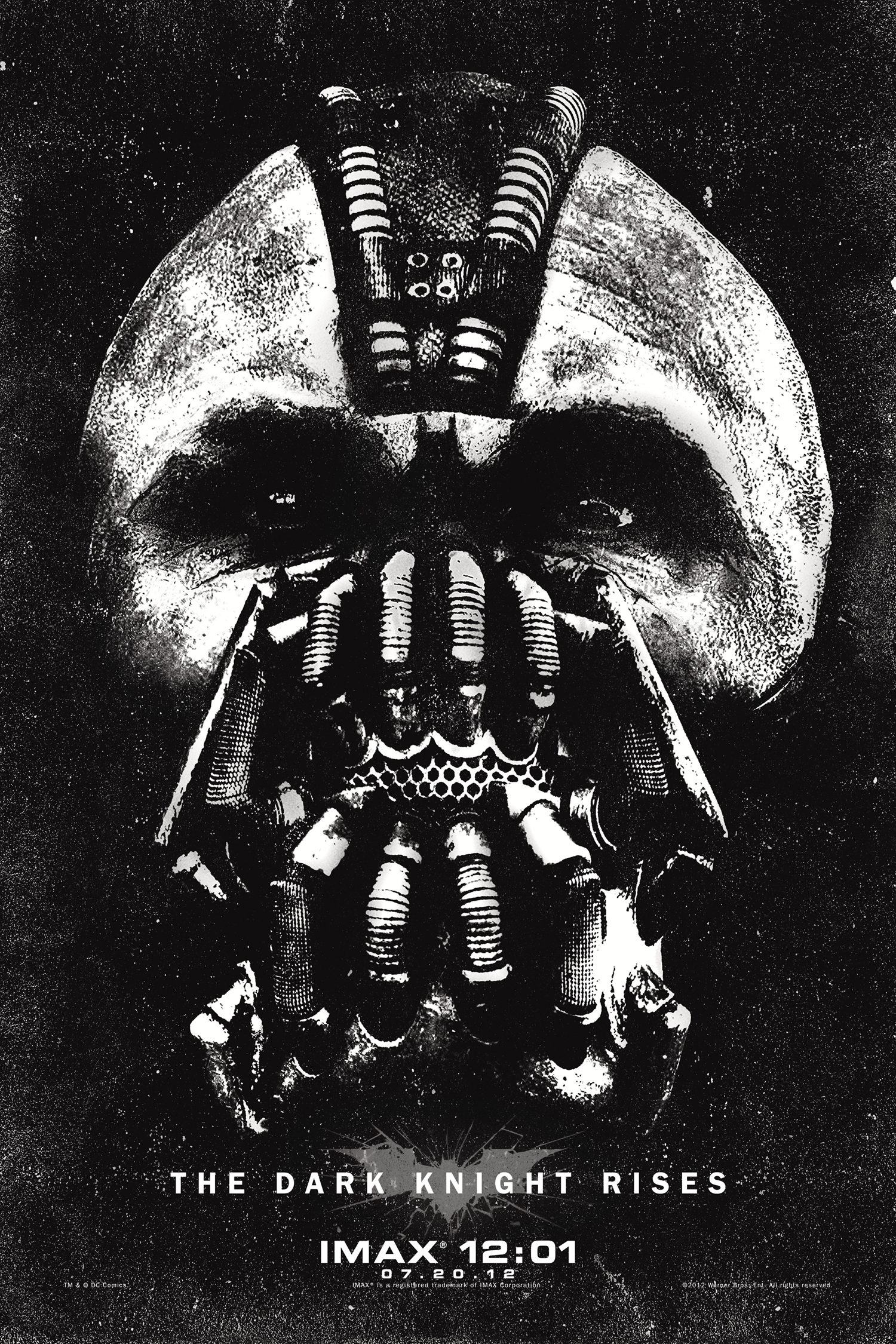 Yep! Pretty terrifying! We told you so! Will you be heading out to a midnight IMAX screening of the film in hopes of snagging one of these posters? Let us know in the comments!
[Fandango]
[Image Credit: IMAX]
Follow Alicia on Twitter @alicialutes
More:
'The Dark Knight Rises' Notes Stoke Possible John Blake/Batman Connection
'The Dark Knight Rises': Is Batman a Modern Day Dickens Character?