'The Great Gatsby' Moves from Holidays to Summer 2013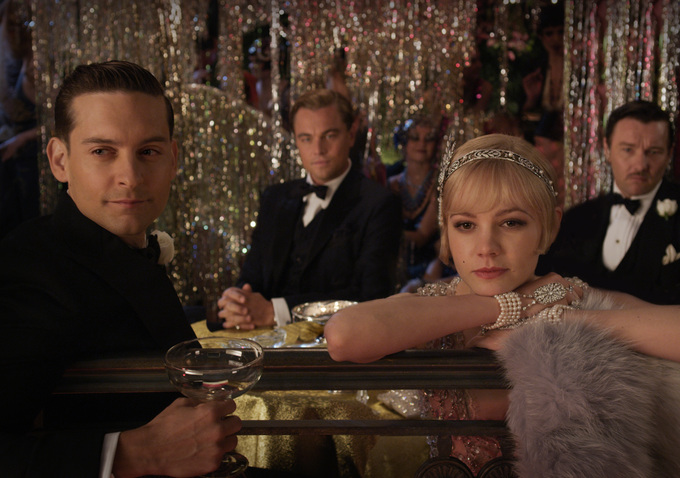 The trailer for Baz Luhrmann's The Great Gatsby was polarizing, the stylish and intense spot easily identifiable as a creation of the Romeo + Juliet and Moulin Rouge director. Thumping to the beat of modern music with '20s era period drama playing underneath, the trailer wasn't everyone's cup of tea, but quickly established the F. Scott Fitzgerald adaptation as bold vision with potential as an Oscar contender. And the promise of 3D? Gravy.
Now Gatsby has surprised once again: Warner Bros. has announced in an official statement that it is moving the film to an unspecified Summer 2013 date.
The movie was originally slated for December 25, 2012 — a perfect last call for the holiday movie season and prime real estate for awards consideration. What prompted the move? While many are quick to jump on quality issues, it may have made sense for the studio to vacate the overstuffed month and hightail it for 2013. Scheduled to open against Gatsby was the Tarantino Western Django Unchained — also starring the film's lead Leonardo DiCaprio. Dueling DiCaprios may have canceled each other out. The release date switcher gives both pictures breathing room.
With summer months known for comic book action movies, Gatsby may also benefit from the counterprogramming angle. It's a spectacle of another kind and it'll be right up adult movie-goers alley. If the buzz is right, Gatsby could still be in the awards conversation, with the Summer giving it an early advantage over Winter releases.
Warner Bros. has not given an official reason for the move, but it's more and more common for major releases to suddenly shift in the increasingly risky business of Hollywood. For now, the legendary-book-turned-film, which along with DiCaprio stars Tobey Maguire, Carey Mulligan, Isla Fisher, and Joel Edgerton, will cook a bit longer. Worth the wait? We'll find out next summer.
Follow Matt Patches on Twitter @misterpatches
[Photo Credit: Warner Bros. Pictures]
More:
'The Great Gatsby' Trailer: The Baz Luhrmann CliffsNotes
'Great Gatsby': Who Is Leonardo DiCaprio & Tobey Maguire's New Friend? — PIC