'The Master', 'Argo' Win Big at LA Film Critics Association's 2012 Awards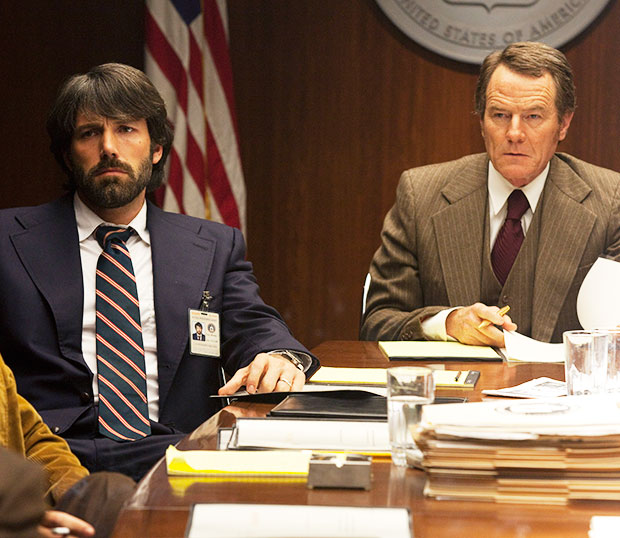 It was a big and varied year for movies in 2012, and this year's LA Film Critics Association's winners and runners-up are proof of just that.
Founded in 1975, The Los Angeles Film Critics Association (LAFCA for short and those who like humorous-sounding acronyms) is comprised of Los Angeles-based film critics working in the town's print and electronic media. Every December, these members get together to "vote on the year's Achievement Awards, honoring screen excellence on both sides of the camera." The group live-tweeted the winners on their Twitter account as they were decided.
This year saw a lot of heavy-hitters coming to play—with huge films such as Argo and Silver Linings Playbook and The Master all bringing major awards-season buzz to the table—as well as more independent fare such as Amour and Holy Motors holding their own. And those accolades proved to be advantageous, as all three films picked up multiple wins and runners-up spots in Sunday morning's "spirited vote." Perhaps the biggest surprise of all, though, was the near-shut-out of Les Misérables, earning no more than a runner-up spot for the much-buzzed-about work of Anne Hathaway in the Best Supporting Actress role of Fantine.
Another surprise? The big-ticket wins for Amour, the Michael Haneke-directed foreign film that snapped up both Best Picture and Best Actress wins: Emmanuelle Riva tied with Playbook's Jennifer Lawrence for the top spot for leading ladies.
Check out the full list of winners and runners-up below:
BEST PICTURE:
Winner: Amour
Runner-Up: The Master
BEST ACTOR:
Winner: Joaquin Phoenix, The Master
Runner-up: Denis Lavant, Holy Motors
BEST ACTRESS:
Winner (tie): Jennifer Lawrence, Silver Linings Playbook and
Emmanuelle Riva, Amour
BEST SUPPORTING ACTOR:
Winner: Dwight Henry, Beasts of the Southern Wild
Runner-up: Christoph Waltz, Django Unchained
BEST SUPPORTING ACTRESS:
Winner: Amy Adams, The Master
Runner-up: Anne Hathaway, The Dark Knight Rises and Les Misérables
NEW GENERATION AWARD:
Benh Zeitlin, Beasts of the Southern Wild
BEST DIRECTOR:
Winner: Paul Thomas Anderson, The Master
Runner-up: Kathryn Bigelow, Zero Dark Thirty
BEST SCREENPLAY:
Winner: Chris Terrio, Argo
Runner-up: David O. Russell, Silver Linings Playbook
BEST FOREIGN FILM
Winner: Holy Motors
Runner-up: Footnote
BEST PRODUCTION DESIGN:
Winner: David Crank and Jack Fisk, The Master
Runner-up: Adam Stockhausen, Moonrise Kingdom
BEST MUSIC SCORE:
Winner: Dan Romer and Benh Zeitlin, Beasts of the Southern Wild
Runner-up: Jonny Greenwood, The Master
BEST ANIMATION:
Winner: Frankenweenie
Runner-up: It's Such a Beautiful Day
BEST DOCUMENTARY:
Winner: The Gatekeepers
Runner-up: Searching for Sugar Man
BEST CINEMATOGRAPHY:
Winner: Roger Deakins, Skyfall
Runner-up: Mihai Malaimare Jr., The Master
BEST EDITING:
Winner: Dylan Tichenor and William Goldenberg, Zero Dark Thirty
Runner-up: William Goldenberg, Argo
What do you think of this year's winners? Surprised to see who won and who lost? Let us know in the comments!
[Photo Credit: Warner Brothers]
Follow Alicia on Twitter @alicialutes
More:
Drum Roll Please: The Nominees for the 2013 Grammy Awards
Joseph Gordon-Levitt, Ashton Kutcher to Debut Films at 2013 Sundance Fim Festival
'Girls,' 'Breaking Bad' Top Writers Guild of America 2013 TV Nominees

25 Things You Didn't Know About 'Aladdin' (Moviefone) 

50 Best Movies of 2012 — With Some Surprises! (Moviefone)