The Sad Track Record of the Golden Globes 'New Star of the Year' Award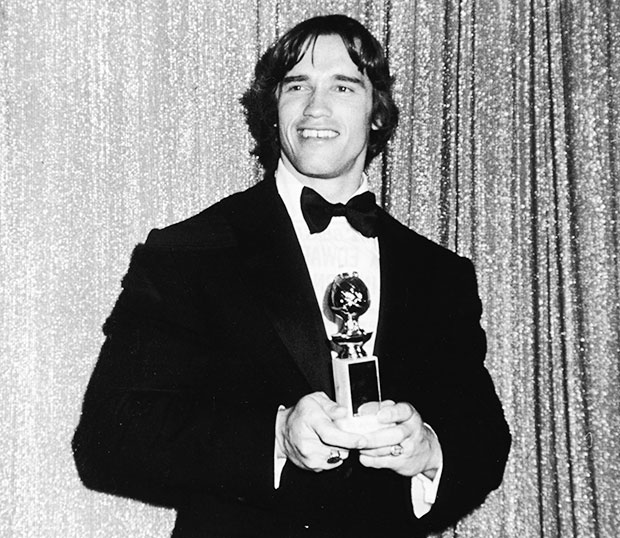 What do Eddie Murphy, Bette Midler, Paul Newman, and Angie Dickinson have in common? No, they all haven't been at the same party at Brett Ratner's house. They are all winners of a Golden Globe. No, Murphy didn't get one for Pluto Nash he got one in 1982 as the New Star of the Year. The what now?
The Hollywood Foreign Press Agency started giving out the Most Promising Newcomer award in 1948, four years after their inception, to the person they thought was going to be hottest new thing to take Hollywood. The first winners were Richard Widmark and Lois Maxwell, people your grandparents might not even remember. From 1954 to 1965 the award was given out to three to four men and women who the European journalists thought were going to take the world by storm. In 1966 the award switched again and went to an actor and actress for a specific movie and, possibly because so many newcomers didn't show any promise, was renamed. The first winners were Robert Redford for Inside Daisy Clover (I'm sure he was!) and Elizabeth Hartman for A Patch of Blue.
Those first winners highlight exactly the problem with this specific category: more often than not the winners wound up being duds. Sure Robert Redford is one of the biggest stars in the world but Elizabeth Hartman? Let's look at 1969 Leonard Whiting and Olivia Hussey were given a pair of trophies for their portrayal of Romeo & Juliet. Whiting retired from films by the mid-'70s and Hussey went on to star in some crappy horror films and then become a crazy agorophobic who had a hard time leaving the house. These are your New Stars of the Year, ladies in gentleman.
By 1983 the Globes were sick of giving this award to turkeys and gave out the final salutes in the category to Ben Kinglsey and Sandahl Bergman. All in all, the awards have a pretty lousy track record. Of the 59 actors and 58 actresses given the honor, I count only 17 actors (Richard Burton, Anthony Perkins, Paul Newman, James Garner, George Hamilton, Warren Beatty, Terence Stamp, Peter O'Tool, Omar Sharif, Albert Finney, Robert Redford, Dustin Hoffman, Jon Voight, James Earl Jones, Arnold Schwarzenegger, Eddie Murphy, and Ben Kingsley) and 14 actresses (Shirley MacLaine, Natalie Wood, Jayne Mansfield, Sandra Dee, Angie Dickinson, Jane Fonda, Ann-Margret, Patty Duke, Mia Farrow, Tatum O'Neal, Jessica Walter, Diana Ross, Jessica Lange, and Bette Midler) who achieved any sort of lasting modicum of celebrity (gauged by, well, whether or not I know who the heck they are). That's a 28% and 24% success rate predicting the promisenessness of newcomers. You have better odds playing Scratch-a-Millions from your local lottery system.
I reached out to the Hollywood Foreign Press Association for a comment on why the category was struck from the record and if they ever hope to bring it back. They didn't return my request for comment. They're probably still embarrassed about just how lousy their crystal ball is.
Follow Brian Moylan on Twitter @BrianJMoylan
[Photo Credit: Frank Edwards/Fotos International/Getty Images]
More:
2013 Golden Globes: 'Lincoln,' 'Argo' Lead Movie Nominations. See the Full List Here!
Fantasy Golden Globes: If 'Mean Girls' Determined the Seating Chart

Megan Fox's 12 Hottest Moments (Moviefone)

Ryan Gosling's 'Airbrushed' Abs: Plus 19 More Reasons We Love the Actor (Moviefone)