'Thor: The Dark World' Set Photos Reveal Fight Scenes and Epic Fantasy
Bringing Thor to the big screen was a risky move. The character wasn't as popular as Marvel's other titans, and instead of sporting a high tech, modern look like the fruitful blockbuster Iron Man, Thor was rooted in fantasy (read: the kind of style dorks like me love, but as many kids who have been stuffed in lockers will tell you, is not universally appreciated). Thankfully, Thor was a modest hit and the success of The Avengers only earned Chris Hemsworth's fish-out-of-water Asgardian more respect with the general public.
With clout (and Mjölnir, the giant hammer) in hand, Marvel set into motion a sequel to Thor and set photos from the in production film reveal an even wilder movie than the original. Thor: The Dark World pits the titular hero against Malekith the Accursed (Christopher Eccleston), ruler of the Dark Elves of Svartalfheim, and from what we can see in these snapshots, the fantasy element of Thor has been cranked way up. No surprise — director Alan Taylor spent most of 2011 and 2012 shooting episodes of HBO's acclaimed series Game of Thrones.
Check out the photos below, which also includes a wonderfully absurd shot of Hemsworth's stunt double gently stroking the star's blond locks. Not every minute can be spent pounding elves' faces into the dirt.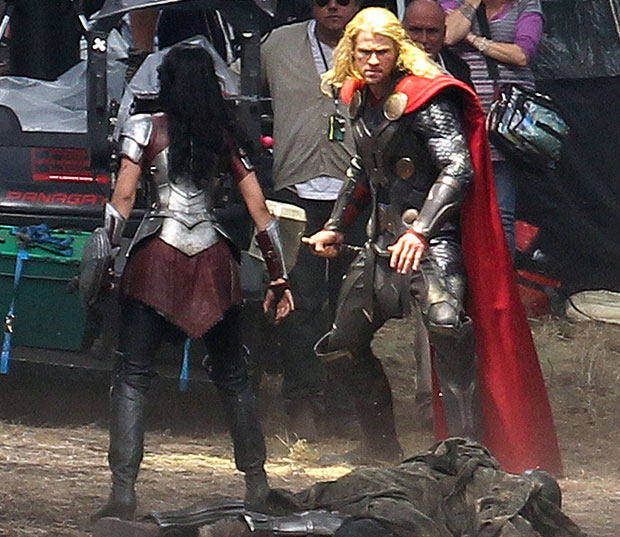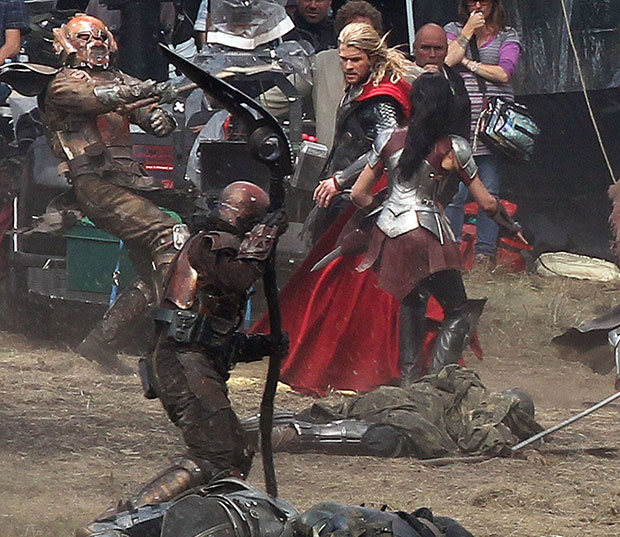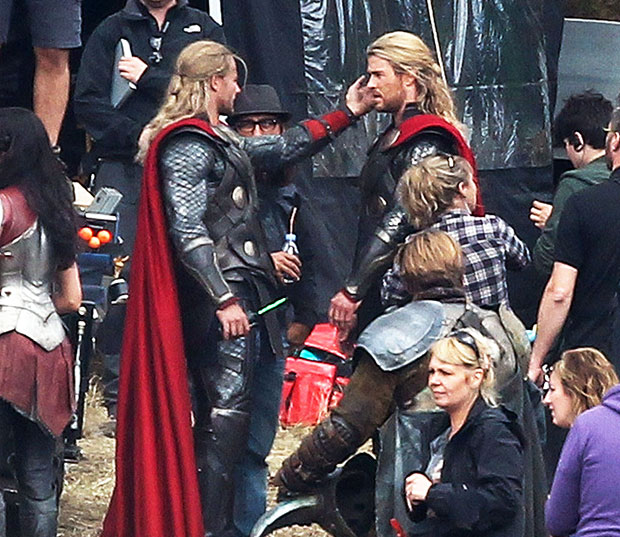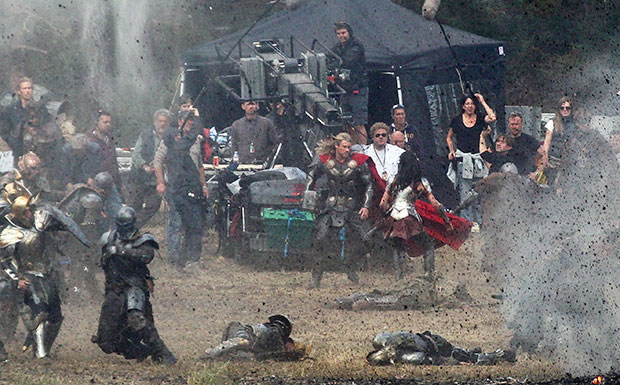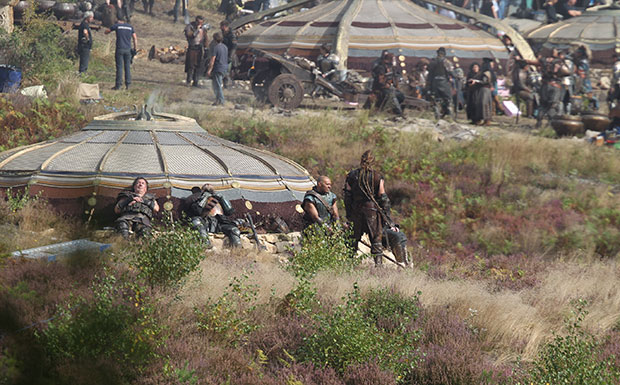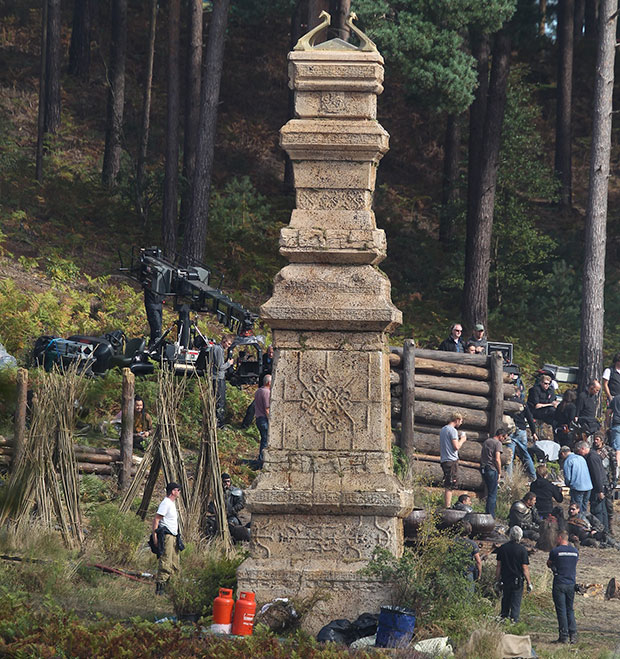 [Photo Credit: Flynet UK/FAMEFLYNET PICTURES; WENN (6)]
Follow Matt Patches on Twitter @misterpatches
More:
'Thor: The Dark World' Recruits the Burliest 'Lost' Star
Kat Dennings Will Return for 'Thor: The Dark World'