Three Directors Rumored for 'Fantastic Four' Reboot
Let's face it. Fantastic Four and Fantastic 4: The Rise of the Silver Surfer suck. And especially considering how bad-ass the comic is, they really suck. Thankfully, 20th Century Fox announced earlier this summer a plan to reboot the series (Hallelujah!). The current screenplay for the do-over tells a more dramatic tale of the Four, and will be filmed in 3D.
Akiva Goldsman is producing the picture and Michael Green (Green Lantern) is penning the script. As of now, three directors are rumored to guide the next installment: James McTeigue, David Yates, and Joe Carnahan. Let's look at the strengths and weaknesses of each and figure out who'd be best.

James McTeigue
Past Works: Ninja Assassin, V for Vendetta
What We Think: V for Vendetta is great. No argument here. However, in the same vein that V for Vendetta is great, Ninja Assassin is not. V relied heavily on writing and character development, successfully creating a world that the audience could invest in and characters they could care about. On the other side, Ninja Assassin didn't have the political undertones of V, and relied on the action as its driving force. And it flopped. Big time.
Fantastic Four is not going to have the same political themes driving it as V for Vendetta, and may need to rely on the success of plainly, some pretty awesome battle/fight scenes. With his work on Ninja Assasin, McTeigue proves that he's out.

Joe Carnahan
Past Works: The A-Team, Smokin' Aces
What We Think: Carnahan's direction on both The A-Team and Smokin' Aces is one word: fun. And as evidenced by the huge hotel of destruction in Aces, he's not afraid to approach violence in a farcical way.
He would definitely make Fantastic Four an experience on screen — probably with a lot of stop and slow motion — but one thing his films tend to lack is depth, which was the major problem in the first Fantastic Four. After The Dark Knight showed us that superheroes have souls, we can't settle for heroes who don't seem real with emotion.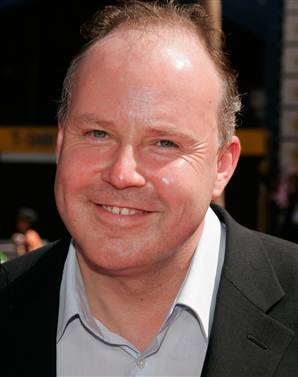 David Yates
Past Works: The good Harry Potter films (Order of the Phoenix, Half-Blood Prince, Deathly Hallows Part 1 & 2)
What We Think: Yates is probably the biggest name on the list, and he's definitely proved himself as a filmmaker. When he took hold of the Harry Potter films, he did what most fans wanted: he raised the stakes, made them a little darker, and most importantly made them real. Granted, the series had developed to an older, more mature Harry when he sat in the director's chair, but at the same time, he proved himself capable of balancing that fine line between action and character.
With his hands on the Fantastic Four, he'll not only provide an exciting, action driven film, but hopefully give the characters a little bit more depth than The Thing mistepping, accidentally destroying a car and saying "Oops," or something.
The choice? David Yates. What do you think?
Source: Comic Book Movie