'Titanic': "They Both Could Have Fit" Theory Finally Proven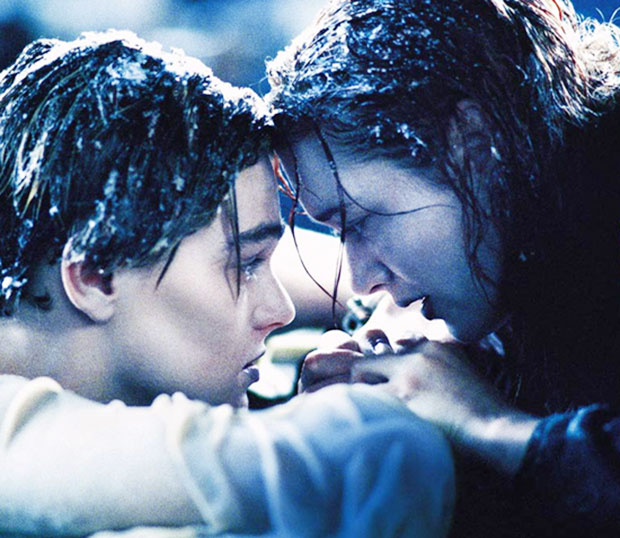 The age old debate has finally been put to rest. After years of speculation, arguing, and questioning, Titanic's "They Both Could Have Fit" theory has been proven.
James Cameron announced a few weeks ago that the reason Jack didn't join Rose on the floating piece of wood was not because he couldn't fit on it.
"It's not a question of room; it's a question of buoyancy," Cameron said. "Jack puts Rose on the raft, then he gets on the raft — he's not an idiot; he doesn't want to die — and then the raft sinks. So it's clear that there's really only enough buoyancy available for one person. So, he makes a decision to let her be that person."
Okay, so that makes sense. We could accept that answer.
But now MythBusters have proven Cameron's explanation wrong. After devoting a segment to this very question, they figured out that if Rose had just strapped her life jacket underneath the wooden plank, it would have provided enough buoyancy for both her and Jack to stay above water and survive. So in actuality, Jack really didn't have to die.
But of course, according to Cameron, that doesn't matter.
"The script says Jack dies," Cameron said to Vulture. "He has to die."
Watch MythBusters prove that true love could have prevailed if only Rose had tried a little harder:
Follow Sydney on Twitter @SydneyBucksbaum
[Photo Credit: Paramount Pictures]
More:
'Avatar 4': James Cameron Is All In for His Sci-Fi Franchise
James Cameron Hits Deepest Point in the Ocean, 'Titanic' Jokes Too Easy
James Cameron to Conquer Outerspace with Google
From Our Partners:

Noo!! Most Tear-Jerking Pet Deaths in Movies
(Moviefone)

(Moviefone)