'True Blood' Star Alexander Skarsgard: New Horror Film After 'Battleship'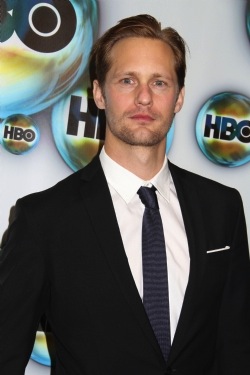 Alexander Skarsgard is a busy man these days. In addition to starring in the upcoming films Battleship, The East, Disconnect, and What Maisie Knew, he's just signed on to appear in the horror thriller Hidden. Oh, and he's still appearing on a little show called True Blood.
The film, which is being written and directed by Matt and Ross Duffer, is described as an "elevated horror-thriller" about a family hiding out in a bomb shelter after escaping a mysterious outbreak. It's set to shoot later this summer, once Skarsgard is temporarily relieved of vampire duty.
More:
Leonardo DiCaprio, Alexander Skarsgard Race Against Time in 'Battleship'/'Titanic' Mash-Up
Eli Roth Directs a Skarsgard on New Netflix Series
Rihanna, Taylor Kitsch and Mass Destruction in 3rd 'Battleship' Trailer