'Twilight: Breaking Dawn – Part 2': Taylor Lautner on Imprinting and His 'Magic Mike' Moment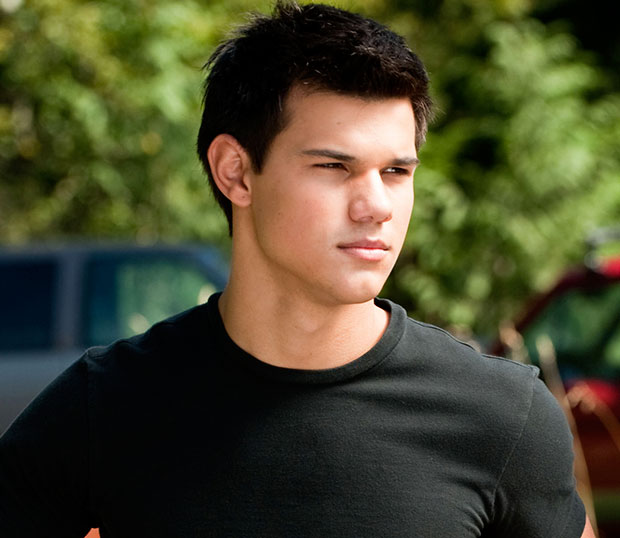 Anyone who knows anything about Twilight knows that Jacob's (Taylor Lautner) plot line gets weird in Breaking Dawn. So weird, in fact, that it should probably be made illegal, if it isn't already. At the end of Breaking Dawn – Part 1, Jacob "imprinted" on Bella and Edward's newborn daughter Renesmee, effectively meaning that the pair would be bonded for life — in more ways than one, if you get our drift. So when Hollywood.com sat down with Lautner earlier this month, we had to ask — what did he think when he first heard he'd have to play lovestruck over a little girl?
Lautner graciously answered all of our imprinting questions, and also shed some light on the, ahem, "Magic Mike moment" he shares in the film with Charlie Swan (Billy Burke). We're going to leave it at that, because the scene is that good. Fans of abs, rejoice!
Twilight: Breaking Dawn – Part 2 opens on Friday, Nov. 16. Check out the video below!
Follow Shaunna on Twitter @HWShaunna
[PHOTO CREDIT: Summit Entertainment]
MORE:
'Twilight: Breaking Dawn – Part 2': Why Rob Pattinson Wants to Be a Sex Scene Director — VIDEO
'Twilight: Breaking Dawn – Part 2': Kristen Stewart on Bella as a Feminist Role Model
'Twilight' Fandom: It's Not as Simple as You Think
From Our Partners:

'Twilight' Cast Now and Then (PICS) (Moviefone)
How to Be a Bond Director
(Moviefone)