Under the Radar: 5 Names You Need to Know for This Week's Movies
Here at Under the Radar, our traditional modus operandi is to help spread the word about one up-and-coming actor/actress appearing in one of that week's theatrical releases with whom you should get better acquainted. This week however, there are a plethora of new releases featuring scores of talented performers all right on the cusp of mega-stardom so it was difficult to narrow the field to just one. We have therefore put together a list of the top five names we think you should know at the multiplex this week.
Justin Theroux (Wanderlust)
Wanderlust is the story of a high maintenance New York couple who, upon losing both of their jobs, decide to move to a hippie commune as a drastic change of pace. With the leads being occupied by Jennifer Aniston and Paul Rudd, it would be easy to overlook one Justin Theroux. But Justin is a wonderful actor, someone you'll definitely want to get to know even if you don't immediately recognize him. He's had recurring roles on Parks & Recreation, the HBO miniseries John Adams, and Six Feet Under as well as appearing in films such as Your Highness, Mulholland Drive, and American Psycho. In addition to his talent in front of the camera, Justin also wrote the screenplays to Iron Man 2 and Tropic Thunder.
Jennifer Carpenter (Gone)
If you find yourself sitting in the theater watching Gone this weekend and trying to place where you've seen Jennifer Carpenter before, more than likely you caught her on the wildly successfully Showtime series Dexter. She plays the police officer sister of a Miami forensics expert who also happens to be a serial murderer of…serial murderers (among other criminal elements). Another impressive credit on Carpenter's resume 2005 film The Exorcism of Emily Rose. The film centers on a lawyer who takes on the case of a priest whose attempt to exorcise a demonic presence from a young girl went horribly awry. Her performance in that film is nothing less than spellbinding.
Brian White (Good Deeds)
Brian White will be lighting up screens this weekend in the latest Tyler Perry film Good Deeds. White is an actor of whom I became a huge fan during his stint on the incredible FX series The Shield. On the show, White plays a hardnosed cop who gets assigned to the dark, morally nebulous strike team headed by Vic Mackey; mixing up the group's longstanding dynamic and serving as the catalyst for the biggest shocker of the second season. He also appeared in Rian Johnson's phenomenal neo-noir Brick and is set to co-star in Joss Whedon's The Cabin in the Woods; my most highly anticipated movie of 2012. I am really interested to see where this guy's career takes him.
Ken Marino (Wanderlust)
As Wanderlust is directed by David Wain, the appearance of actor Ken Marino is not a surprise. The two have been constant collaborators going all the way back to the MTV sketch comedy series The State from the mid-90s. Marino also appeared in Wain's films Wet Hot American Summer and Role Models (also starring Paul Rudd). But if you really want to get a taste of Marino's comic genius, I highly recommend a short-lived series called Party Down. On the show, Marino plays the owner of a catering company staffed almost entirely by people who would rather be doing anything other than catering. Marino also co-wrote both Wanderlust and Role Models.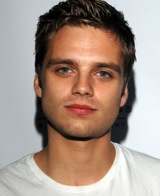 Sebastian Stan (Gone)
One of the best things that can happen to a young actor anymore is landing a role, even a supporting role, in a comic book film. Sebastian Stan, who will be appearing in this week's kidnapping thriller Gone, managed just such a feat when he played Bucky Barnes, the best friend of weakling-turned-super-soldier Steve Rodgers, in Marvel's Captain America: The First Avenger. I loved Stan as Bucky—he made us all fall in love with that character. In addition to appearing in a Marvel film, Stan was fortunate enough to work with world-renowned director Darren Aronofsky in the sinister, but artful Black Swan. He also made the perfect, textbook 80's bully in 2010's meta comedy Hot Tub Time Machine.